Designing a successful experience requires knowledge and consideration of human context.
---
The Goal - Designing a Relationship
When Traceable Change teamed up with Varian Medical Systems, a global provider of technology for treating cancer, we were trying to understand what it means to experience and manage cancer across the world. We knew that qualitative global research would be essential to achieving our end goal - designing a portal that streamlines the complex system of cancer management, allowing everyone involved, from patients to physicians, to have a common touchpoint.
Already having a grasp on the broad trends across target markets, our partners at Varian wanted to learn more about what it really looked like to be in a cancer patient's shoes during this experience. Given the intimate nature of this tool, we needed put our boots on the ground, so we put together a research study comprised of focus groups and one-on-one interviews across the USA, England, Ireland, and India.
Designing a successful experience requires knowledge and consideration of human context.
---
Welcome to India
From the moment we dropped our bags at the jarringly isolated business hotel in Bangalore and hopped on an auto-rick, we knew India was going to be a new world for us, and we were excited. Friendly strangers waved enthusiastically and offered us dessert on a banana leaf from the entrance to their temple. We haggled with street merchants. We quickly learned to dodge the beautiful chaos of cars, bikes, rickshaws, and cows that made up a typical day of traffic. We followed a tip from friendly silk merchants to delicious masala dosas at a well-hidden local haunt. Our first day in India fueled our excitement to engage on a personal level with our research participants.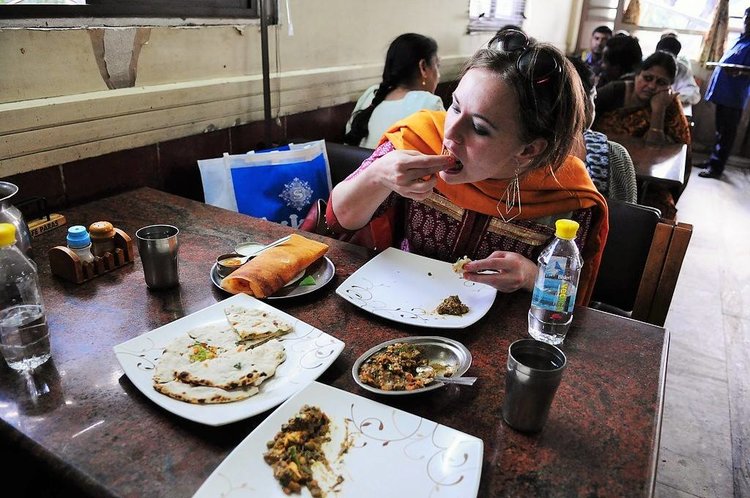 ---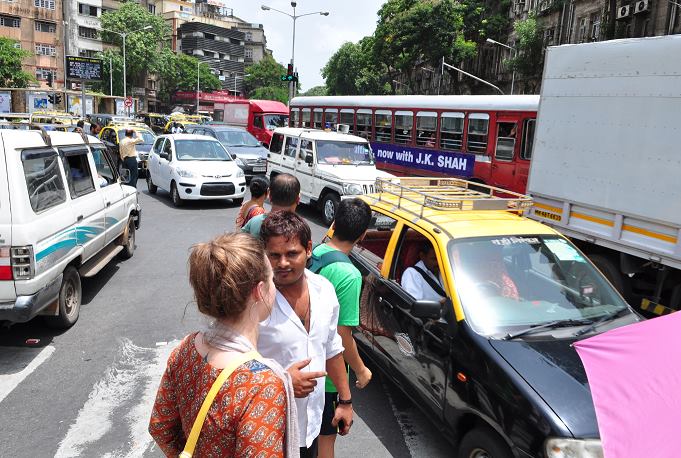 ---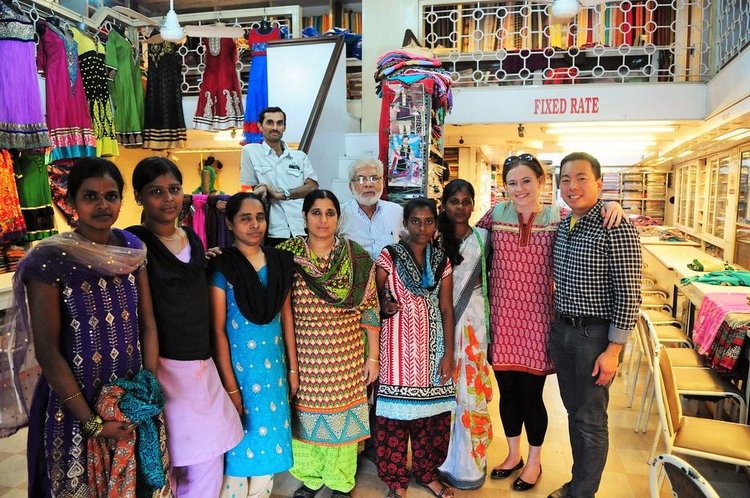 ---
Empathy as Strategy
Because India was an emerging market for our client, discovery would be the most important phase of our research. As in Europe and the US, our discovery research consisted of one-on-one interviews in which the moderator listened to the patients' stories. To be truly empathetic designers, we needed them to share their struggles. Once we understood their feelings and experiences, we transitioned into exploring how the tool and its features might improve their lives and their relationships with their care teams.
This one-on-one interview model worked well in the US, England, and Ireland, where the conversations became intimate and emotional quickly. Participants cried as they told their stories - a much-needed release while expressing the gravity of their situation. These rich narratives sparked an empathetic inspiration for our efforts and ideas.
India was different. The patients were more reserved, and the moderator was challenged to build the session into a raw experiential dialogue. This was not surprising. In a culture where using an informal pronoun can be a glaring violation of propriety, we were sitting there trying to forge a highly intimate relationship in a matter of minutes…all in front of a one-way mirror.
We began to realize that, in the world's most crowded, bustling country, these were people that suffered in solitude - living behind the curtain of a painful taboo.
---
Our participants taught us that in India, you don't share your cancer diagnosis. You manage it as privately as possible. Only a few women with whom we spoke felt they could share their burden with their husbands and their children. Our male participants even more rarely shared their illness, even with their wives. They were fighting a terminal battle, and they were alone. They had no access to support groups, and even if they had, they wouldn't choose to join due to the risk of exposure.
---
Therapy in Community
One proposed feature of the new tool was meant to offer a "support system" of online resources and remote collective support. The idea was to create a sense of online community so the weight could be shared between patients that truly understand the struggle of this terminal disease.
Prior to coming to India, this feature concept seemed like a "nice to have" but not a "need to have". In the US and Europe, very few research participants expressed a need for this. These patients already had support systems in their families, friends, communities and care teams. Before India, we planned to minimize - or even eliminate this concept - in favor of other features.
When we mentioned this concept of private, anonymous, online community support to our Indian participants, they lit up and leaned forward in their seats. Conversation finally picked up. In these moments we realized a surprising cultural divide between our Indian participants and our US/European participants. For the first time in our conversations, the patients were hopeful and enthusiastic. Most of these people had never dreamed of a support system like this, and the mere suggestion of this resource brought much needed relief.
It was in these moments that I felt the true importance of global research.
We have learned through our work with Varian that oncologists recognize support systems as an essential part of treatment, and discovering new ways to address this need in quiet communities can help lighten the burden for patients and care teams alike. Had we not sat down face-to-face with the patients of India, we would never have known that one concept deemed inessential in western countries could critically impact the quality of life for Indian cancer patients.
Global qualitative research is one of the most fulfilling parts of my work. It is also essential for robust and enduring product design. The most impactful and transformative design decisions are driven from an empathetic, in-depth understanding of experience in context.