For the past year, Traceable Change has been partnering with the UX team at iCrossing to put on a number of Chicagoland UX community events. Together, we created the "UX Love" group to host events that foster a sense of connection and camaraderie with our industry peers. We strive to create a relaxed, approachable atmosphere, where people can easily make new connections and learn from each other at the same time. We also love to include diverse perspectives, so instead of us proclaiming our point of view to the group each time, we often invite clients and professional contacts to participate in the discussions.
Recently, we hosted a roundtable event called "I Heart UX" in celebration of Valentine's Day. It may seem odd to leverage this particular holiday for a professional event, but our name is rooted in love after all. Plus, we figured it would be a good opportunity to get people together after the holiday season and the latest polar vortex.
---
---
The event was intended to be light-hearted, so we featured activities like cupcake decorating, a photo booth with Valentine's day themed props, and a "guess the number of Kisses in the jar" raffle. We followed up the activities with a collaborative Q&A, where attendees could both ask and answer questions that were posed to the group. This casual forum allowed people to freely share their challenges or questions about the industry and receive advice from their peers. A few topics covered in discussion were:
How to transition into UX from a related field
How to maintain or keep up with current standards and innovation
How to encourage collaboration between a client teams' stakeholders
What we think is the next big challenge that UX faces
---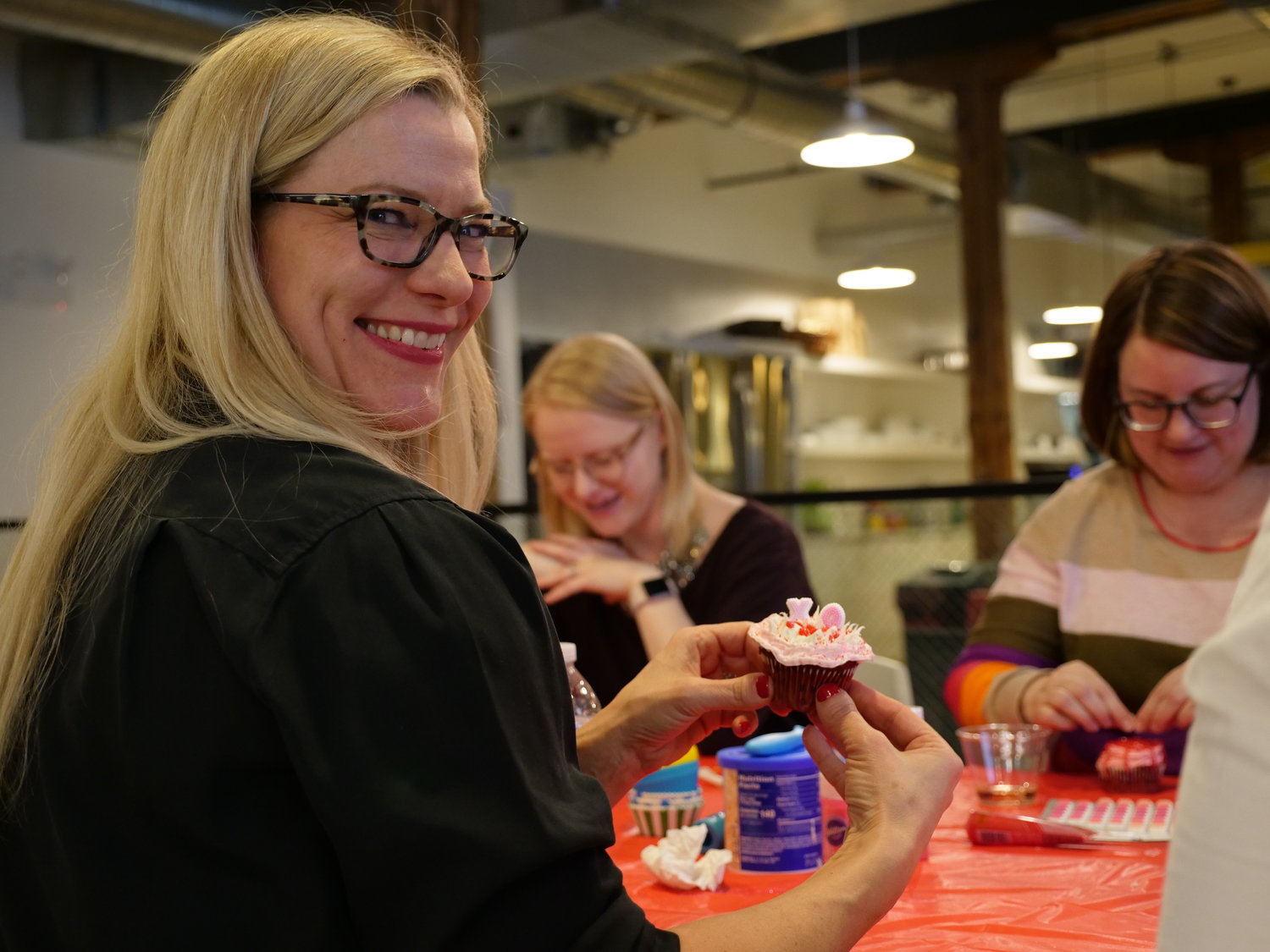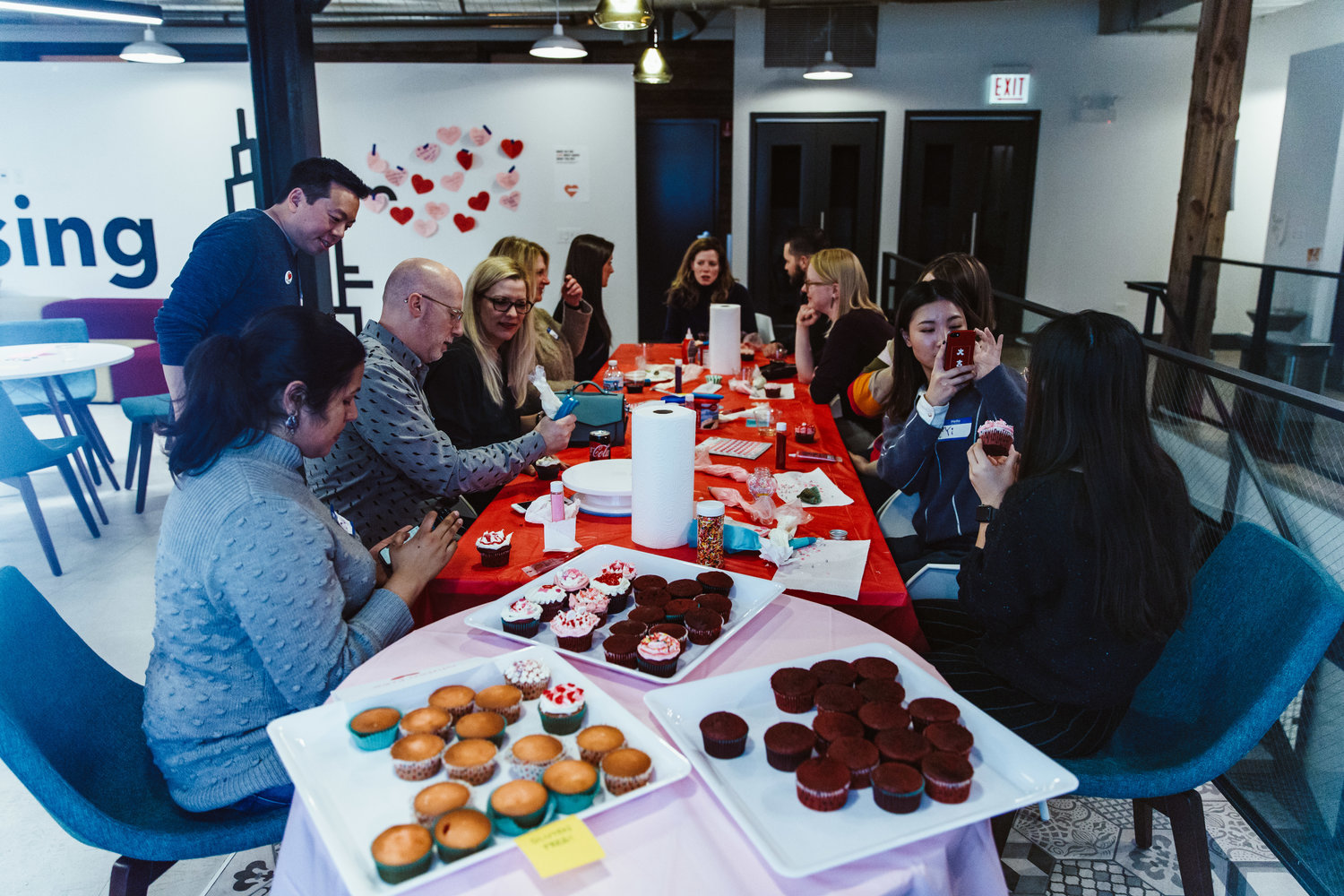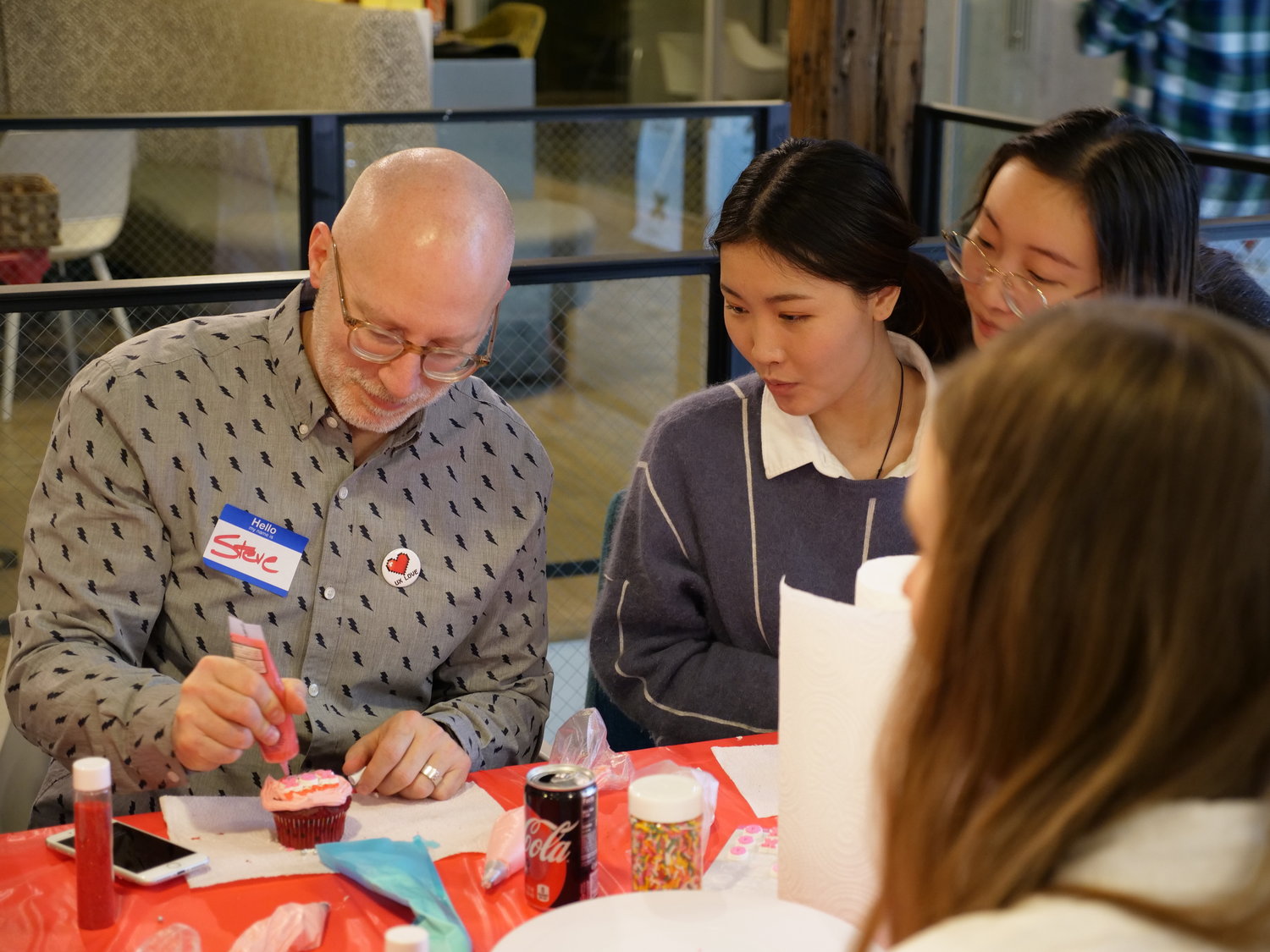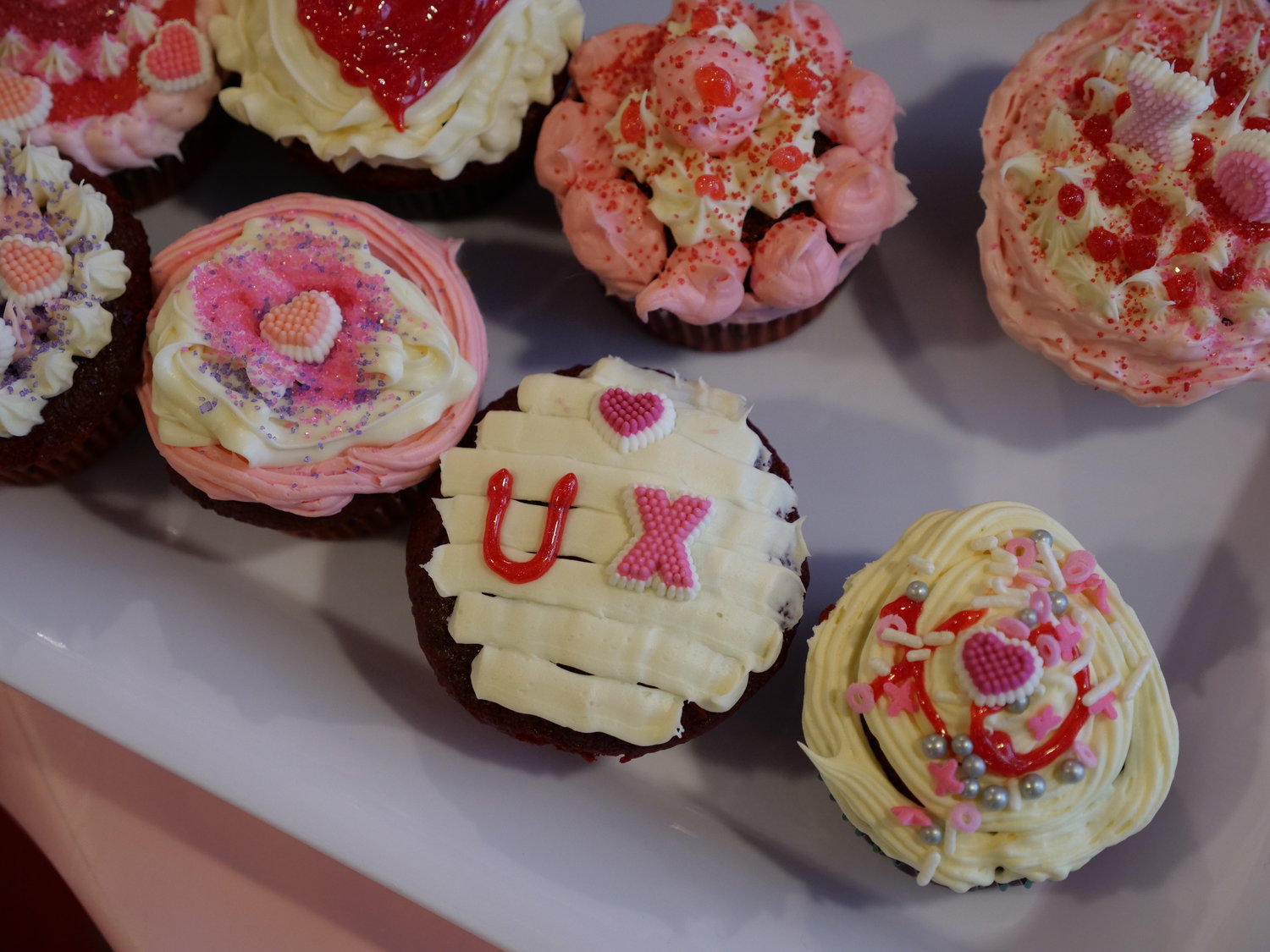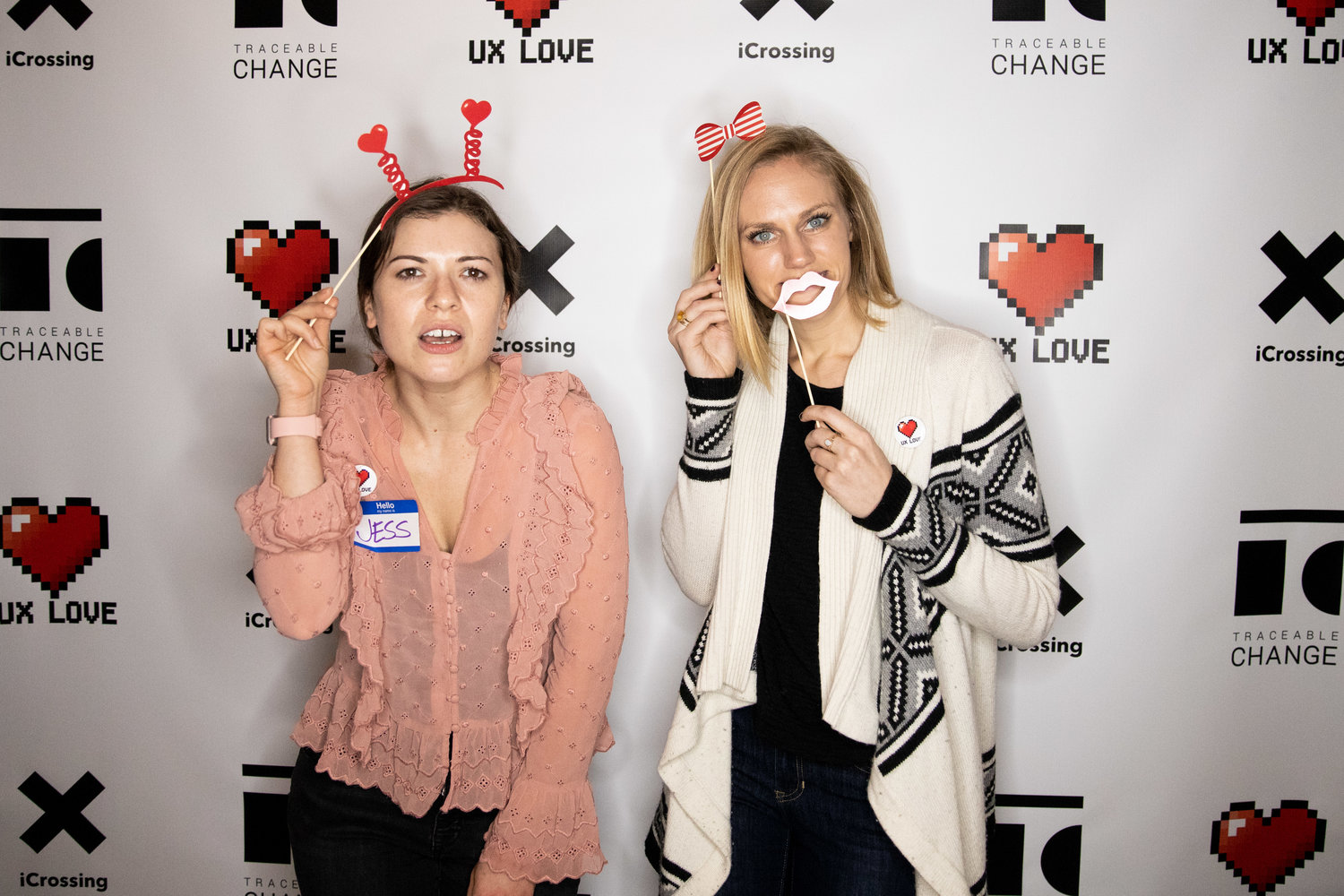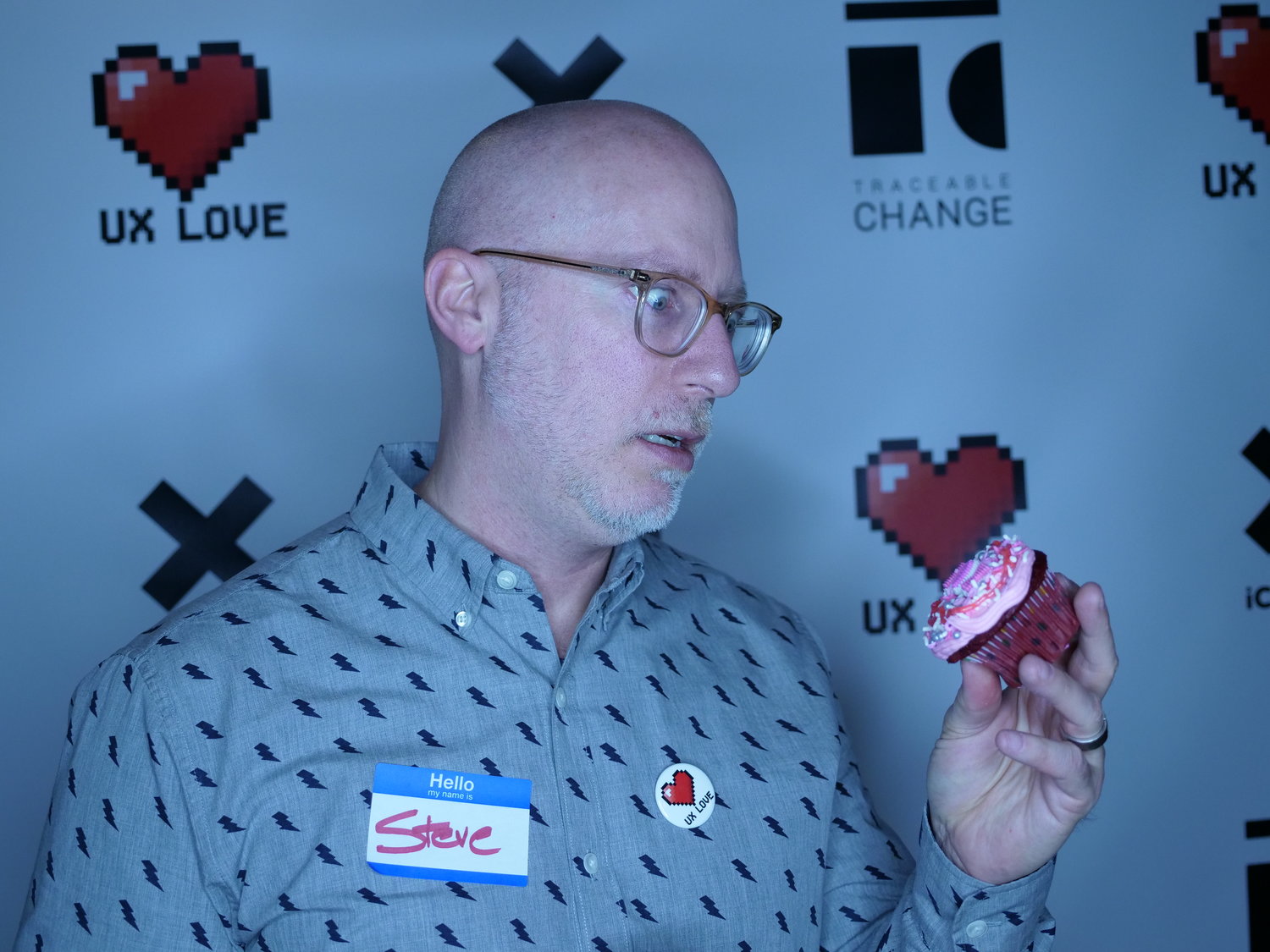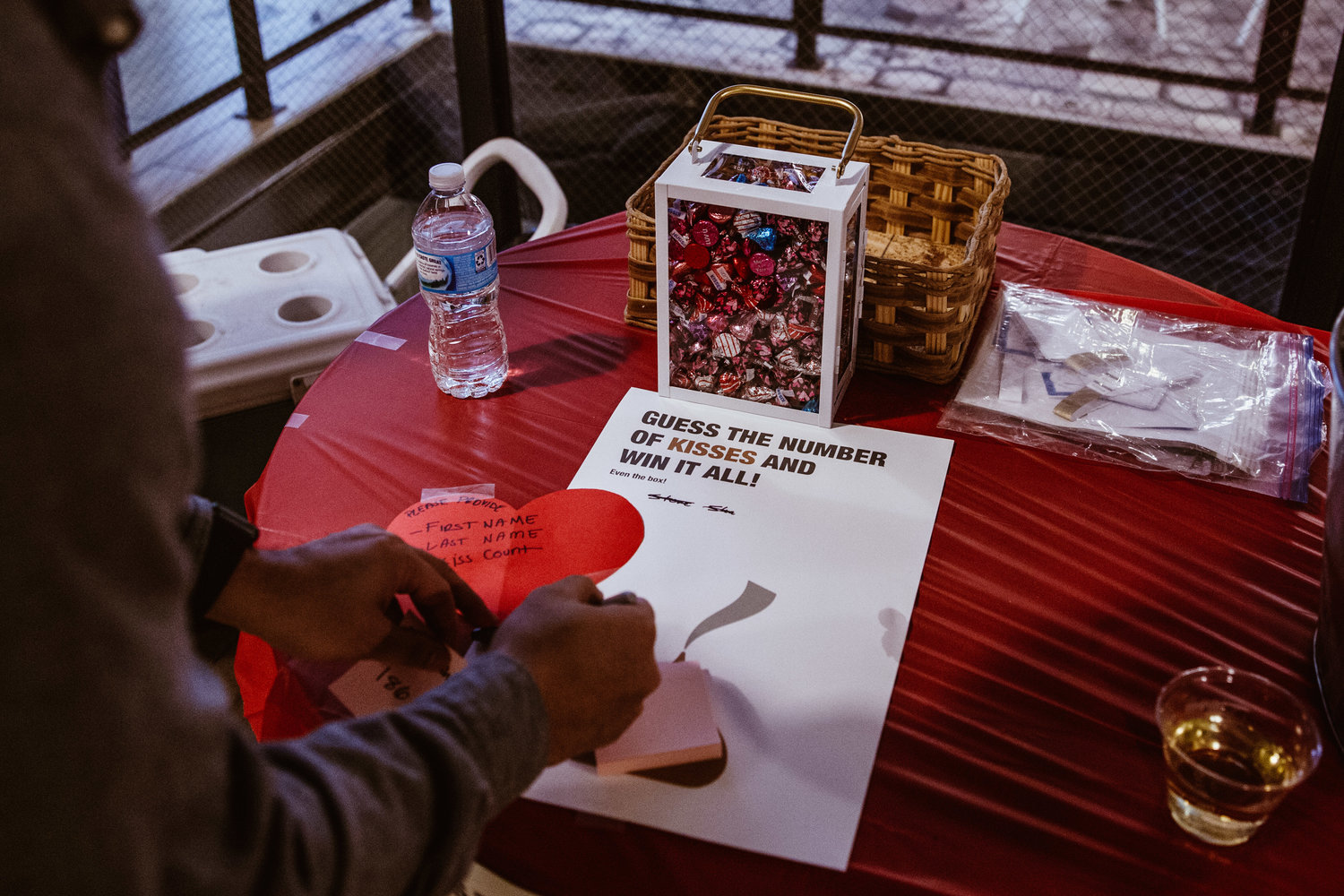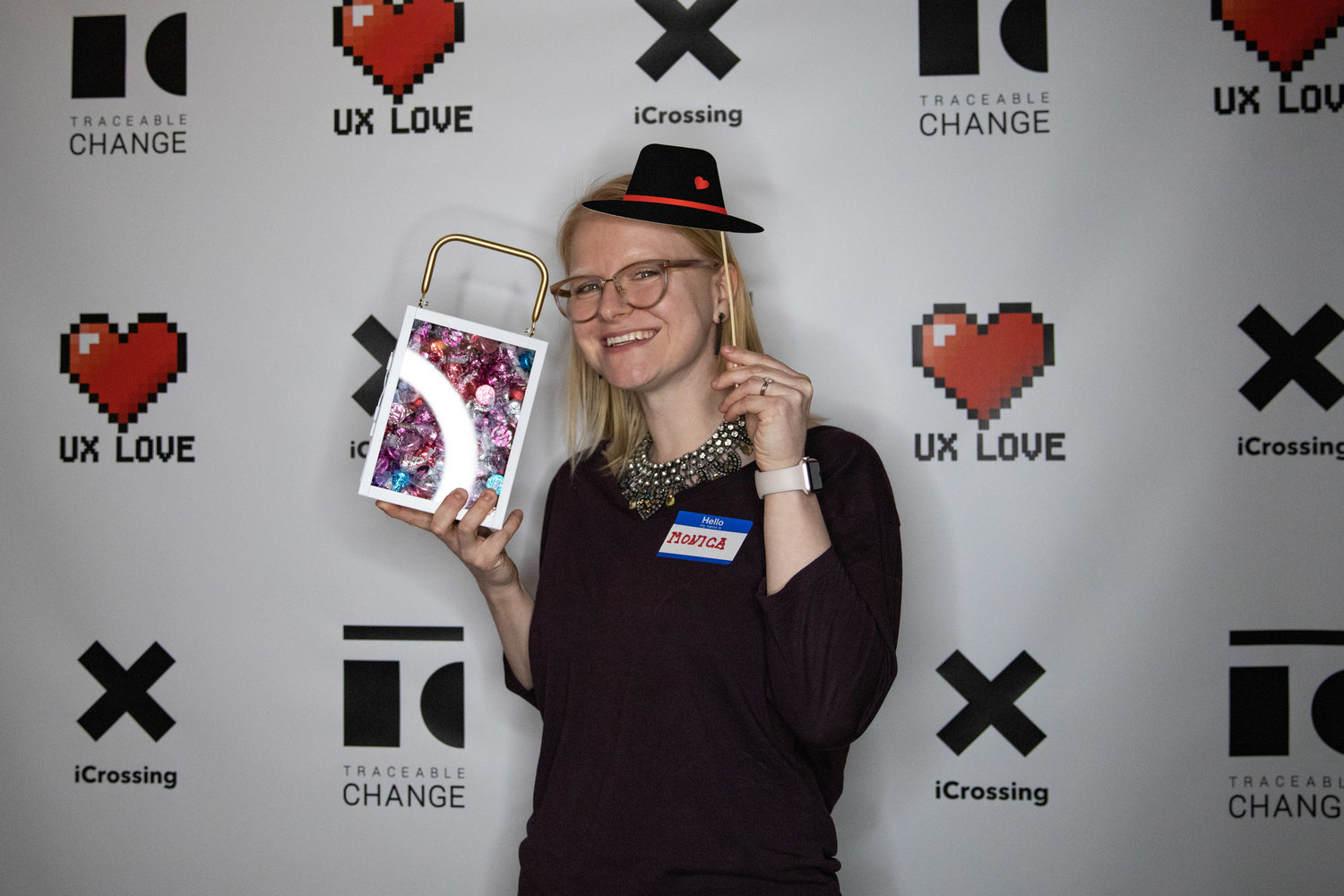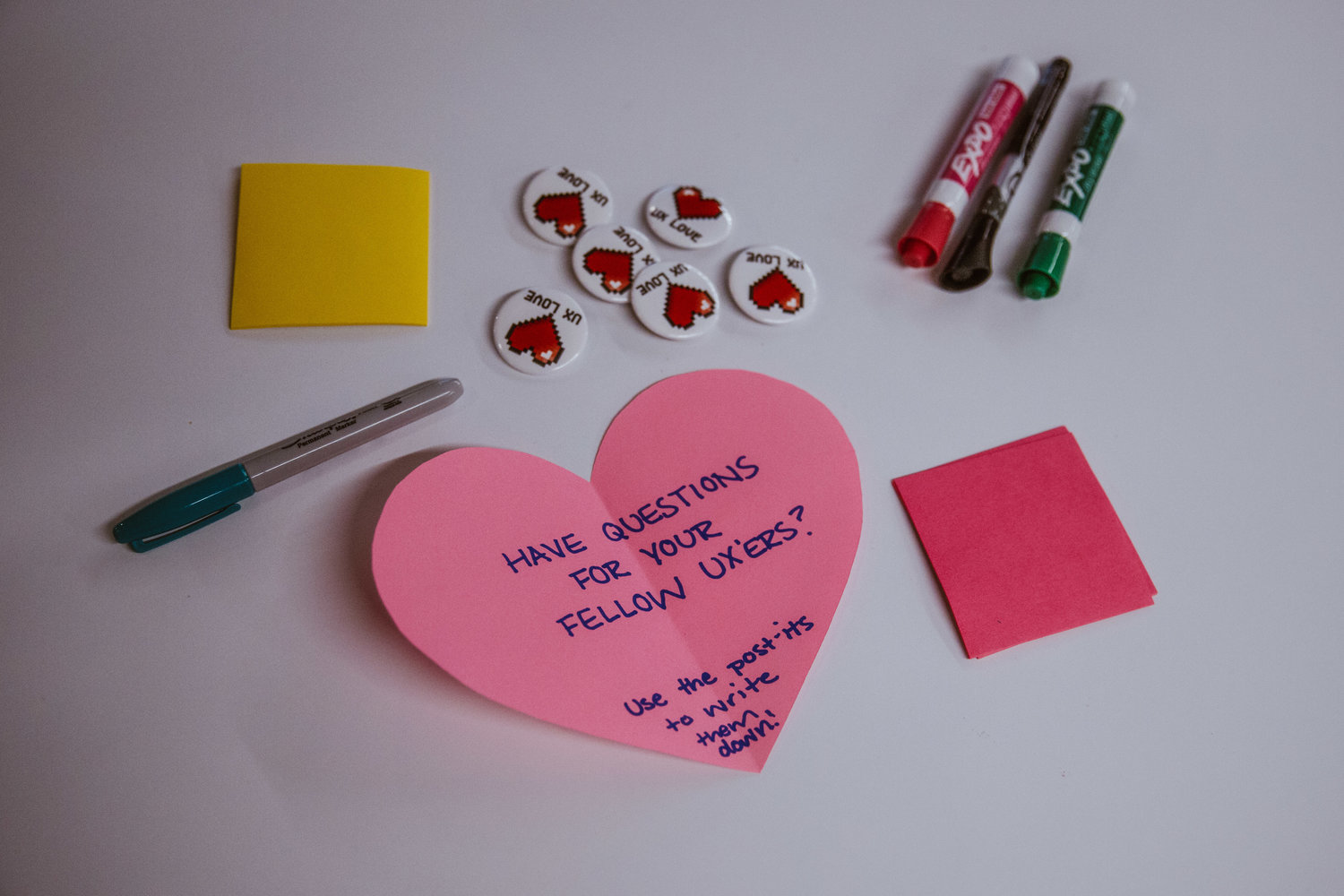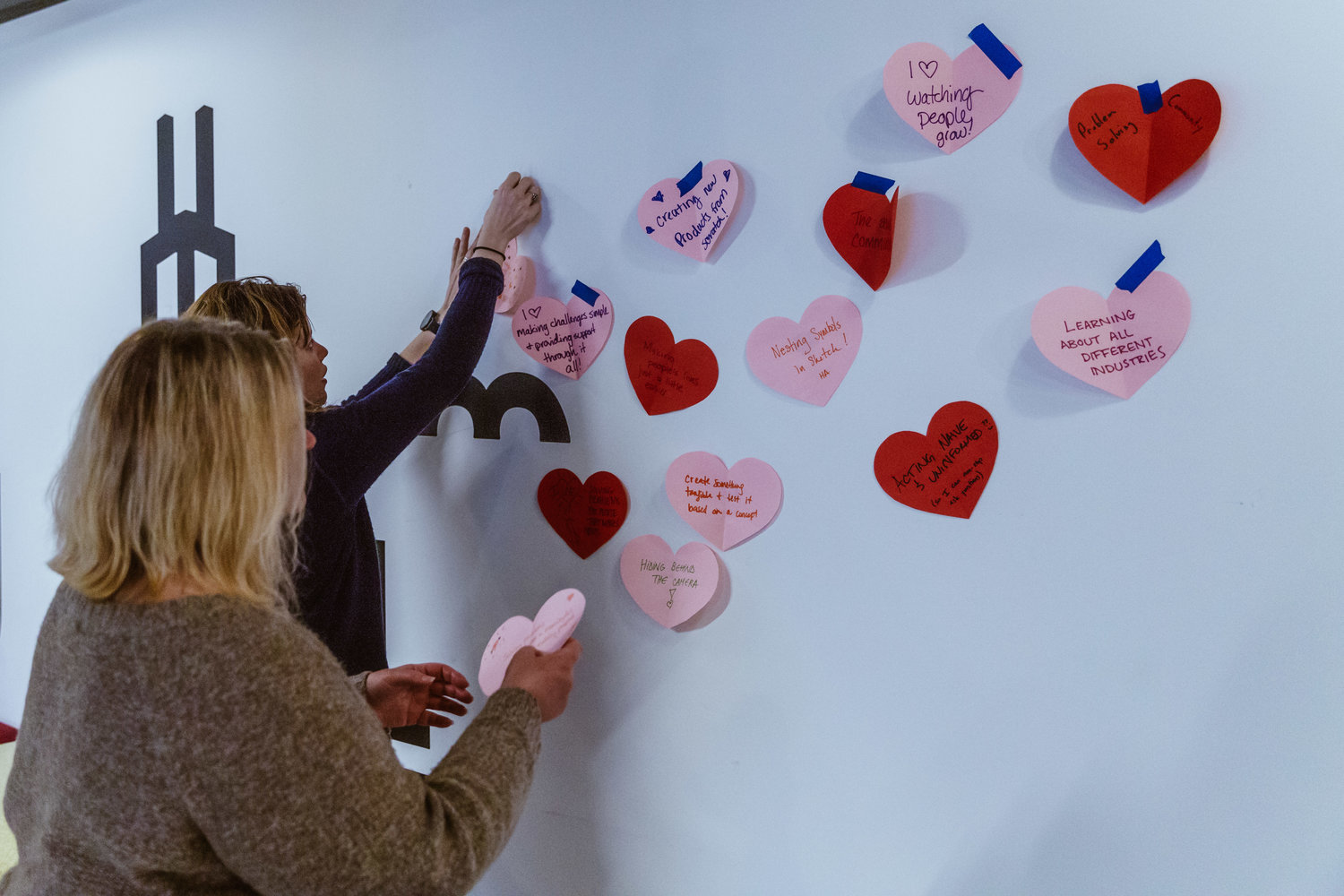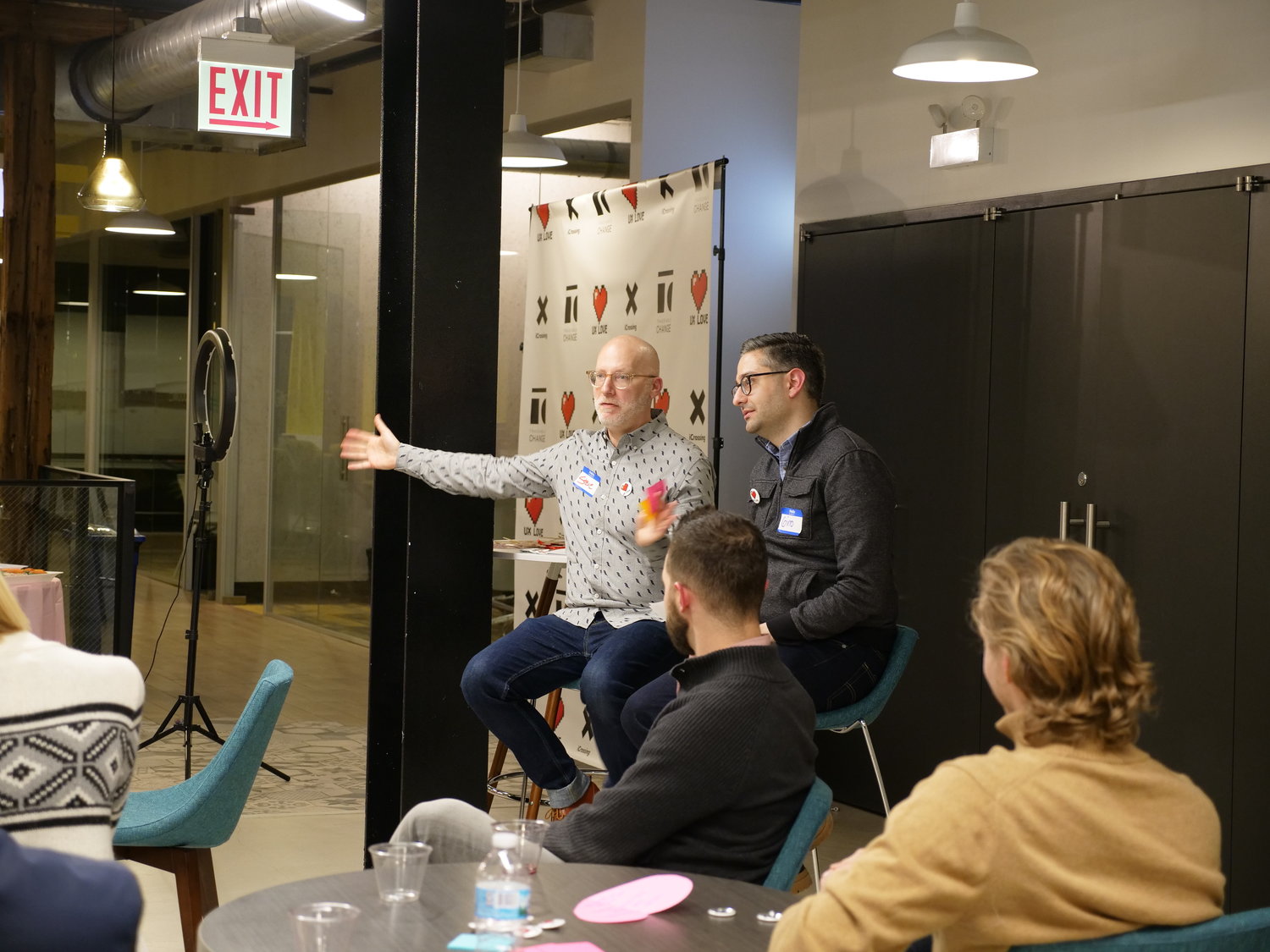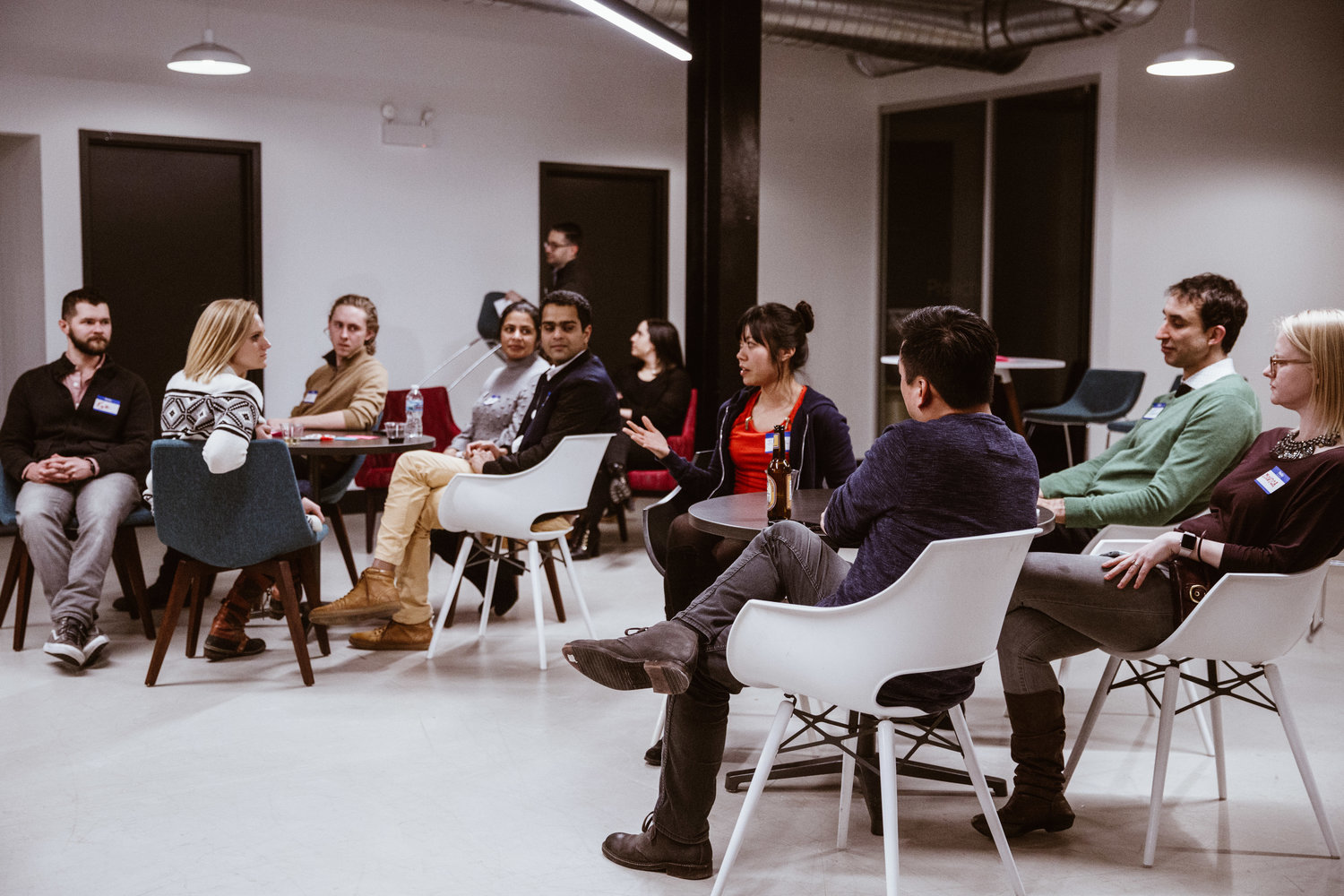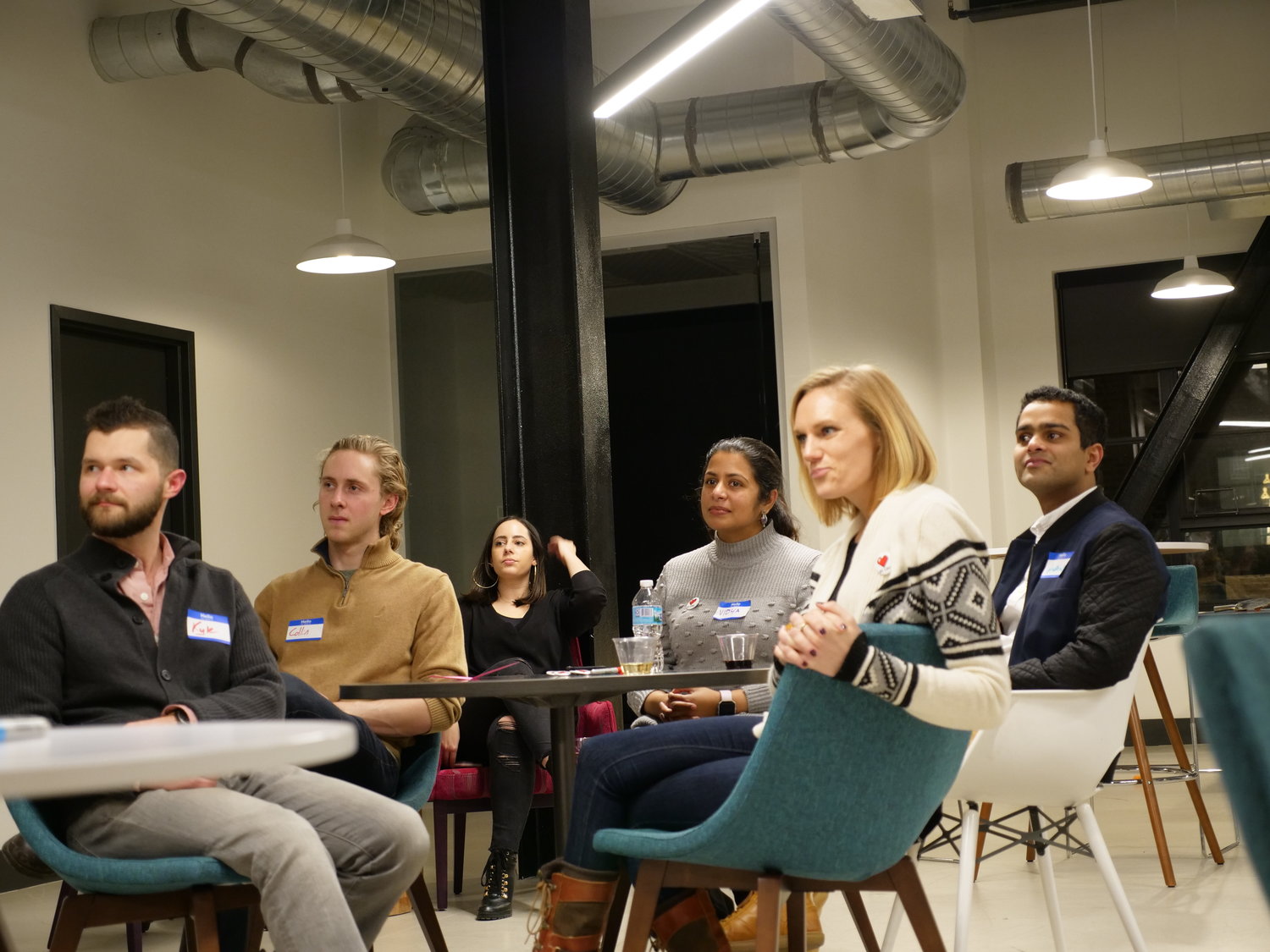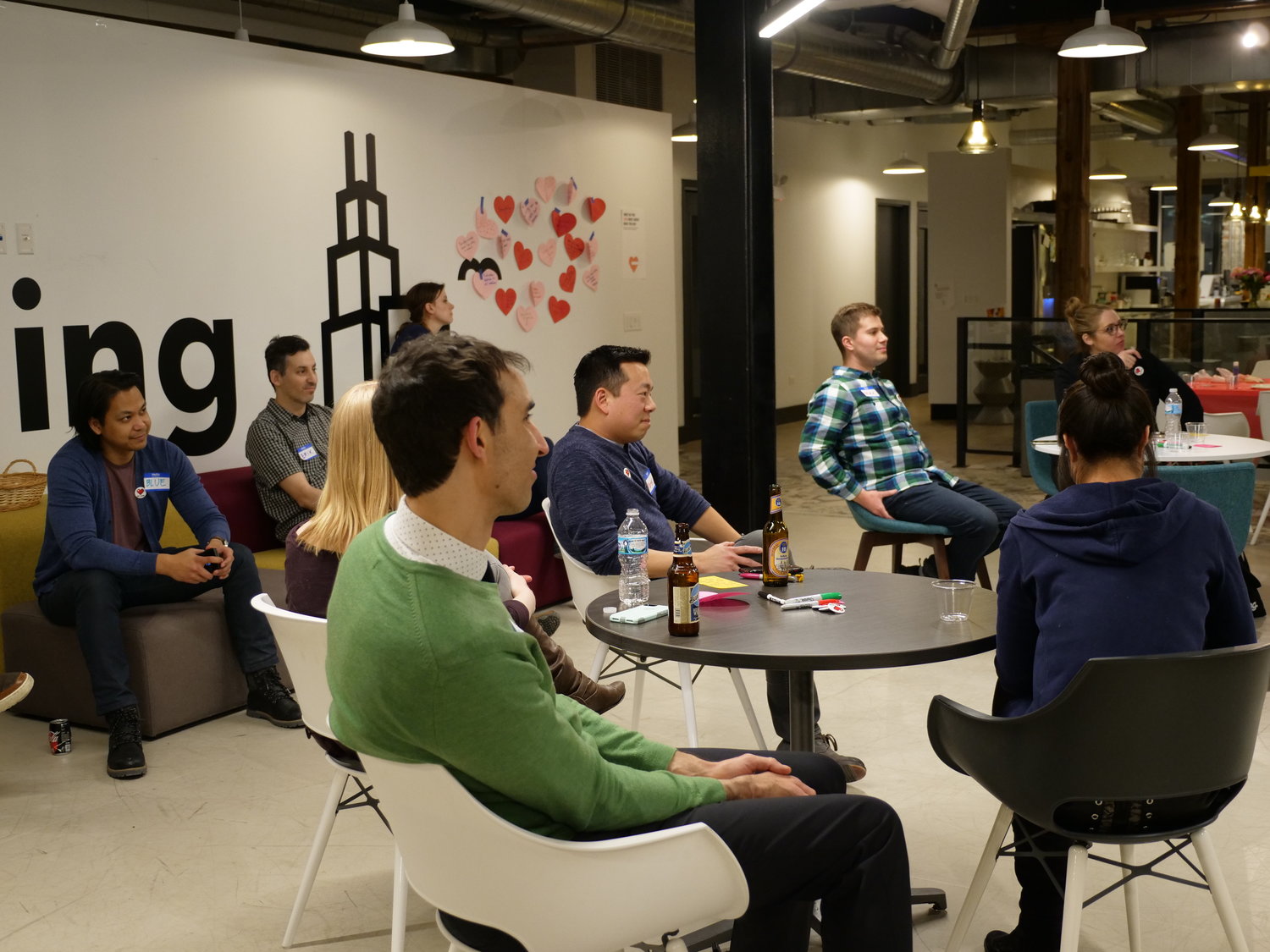 ---
"I Heart UX" is the UX Love group's third event to date. Each event has focused on highlighting different issues and opportunities that UX professionals encounter as the industry evolves. Our past events include:
Keeping the U in UX: Although we know that user research is an integral part of the UX process, sometimes it can be challenging to get buy-in. Research is perceived as expensive and time-consuming, and that can be a real turn-off for important stakeholders. For this panel, we came together as UX experts (on both the internal and consulting side) to share experiences and brainstorm ways to help our colleagues understand the importance of conducting user research, and how to effectively integrate those activities into engagements.
Supporting the Internal UX Team – The Consultant's Perspective: As consultants, we often partner up with our clients' internal UX teams. These teams face similar obstacles as other internal business units, with an added layer of challenges based on the organization's UX maturity. During this event, we shared stories from the consultant perspective on how we can use our external position to help the internal UX team's success, growth, and advocacy of UX across their organization.
We are so excited and motivated by the community UX Love is building, and we hope you'll join us in the future!
---