If there was a questionnaire designed to diagnose an obsession with cars, I would check every box.
Do you...
Obsessively follow car blogs and magazines?
Check! DVR The Grand Tour and Motor Week? Check!
Search on the Cars.com app every day? Check!
Routinely visit car dealerships and test drive with no intention of buying?
Check! Check!
Naturally, the annual Chicago Auto Show is one of my favorite events. I am fascinated by new forms of automotive design as well as emerging trends across brands.
This year was different, however.
Instead of being focused solely on the cars, I found myself spending more time observing the attendees as they experienced the show. People were snapping pictures of themselves in front of their dream cars…posing for selfies with their friends…exploring every interior compartment…and chatting away in posh lounges.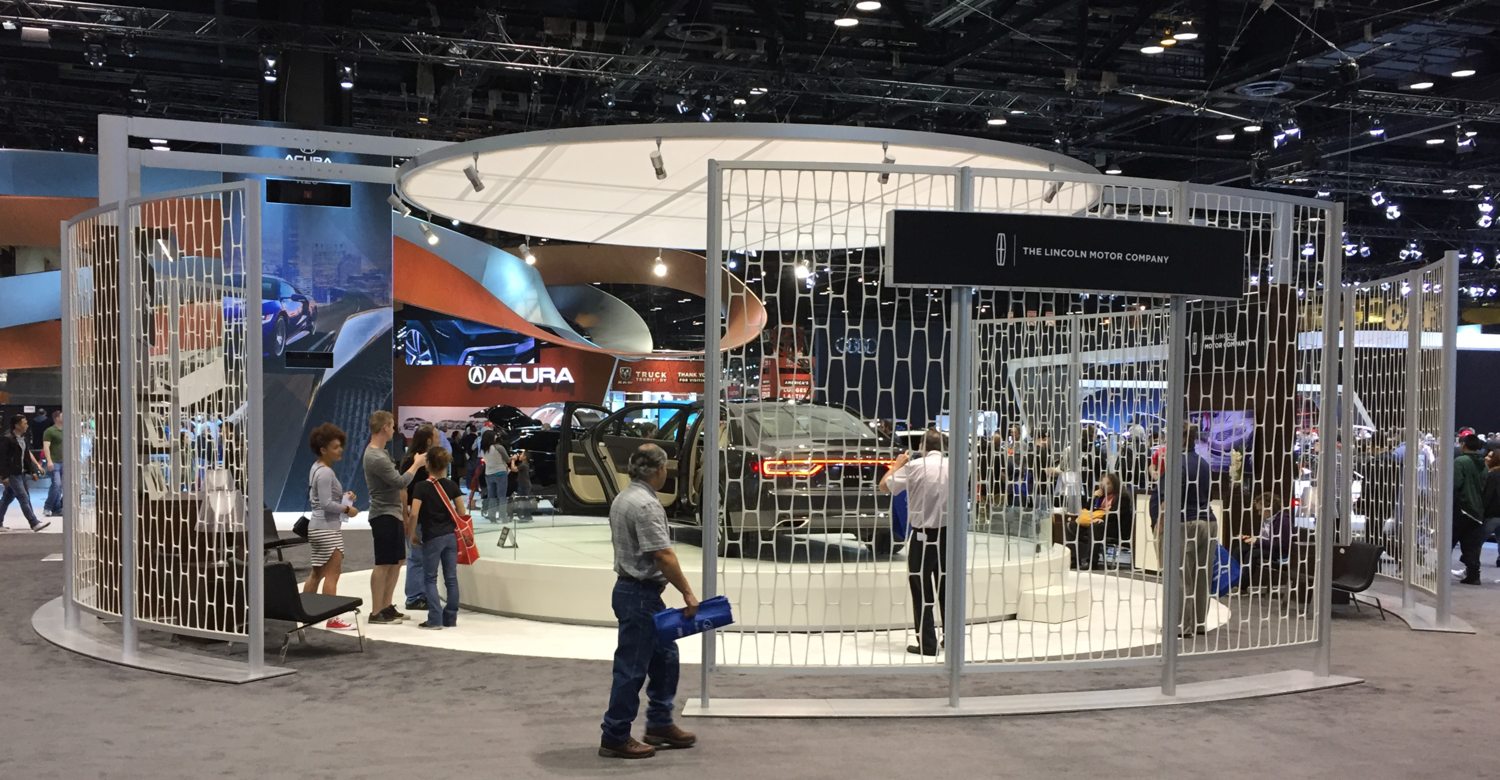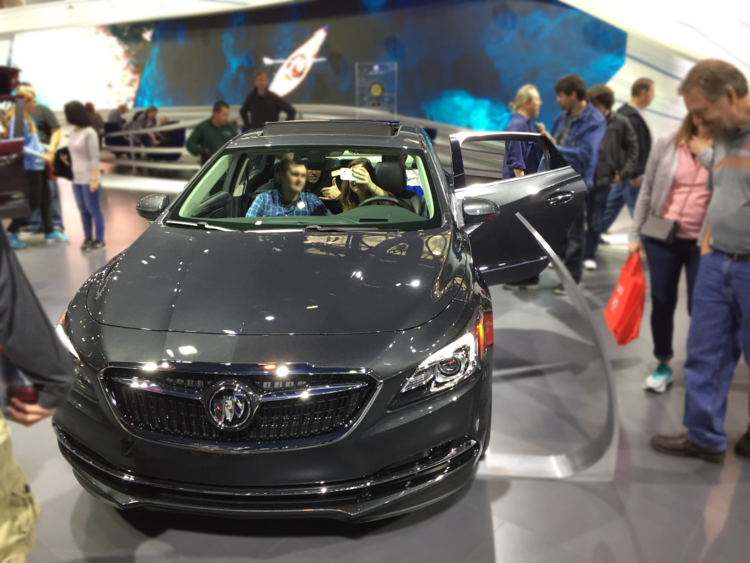 ---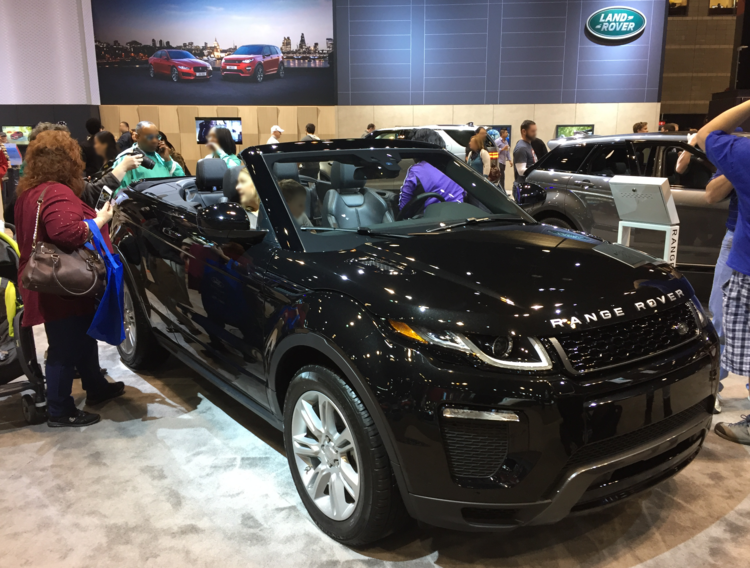 This year, automotive brands provided a more immersive experience for the show attendees. Many crafted social lounge environments for attendees to rest, and the seating was perfectly positioned to fix the attendees' view on the brand's new car line-up. The lounges at Buick, Lincoln, and Volvo were noteworthy examples of intentionally designed environments that highlighted the product line up and offered stimulating and inspiring art, video, and displays. The Lexus Listening Lounge distinguished itself by treating attendees to a free live concert and red carpet style photo booth.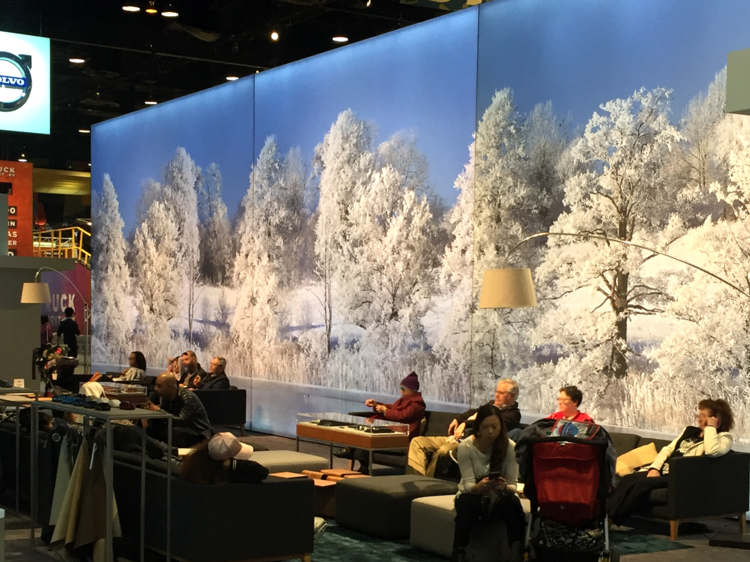 ---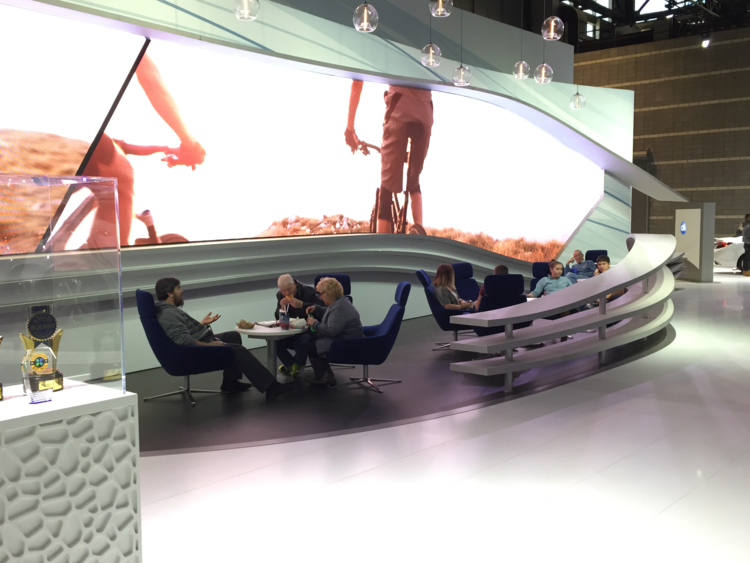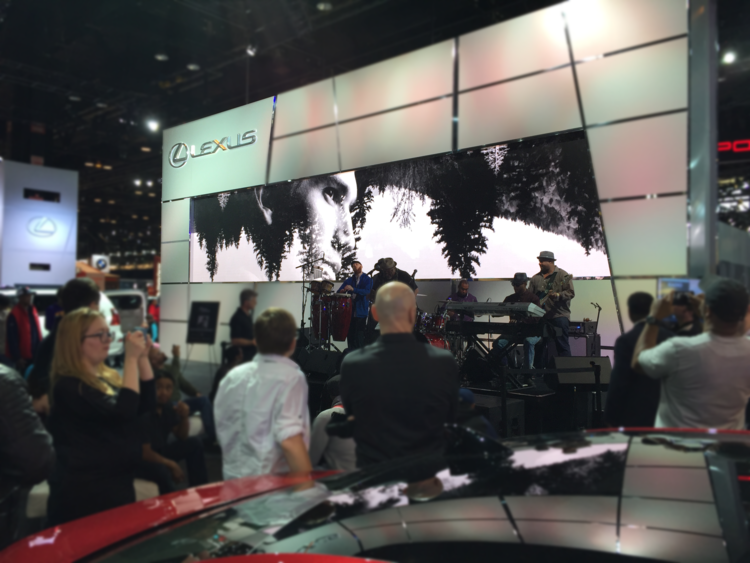 ---
While the social lounge experiences captured my interest, I'm not one to sit down during the show. I like to buzz from booth to booth. My favorite experience was the tour showcasing the new F-TYPE SVR at the Jaguar booth. It wasn't the flashiest booth nor did it provide the most unique attendee experience. What impressed me was Jaguar's end-to-end focus on an exceptional service experience.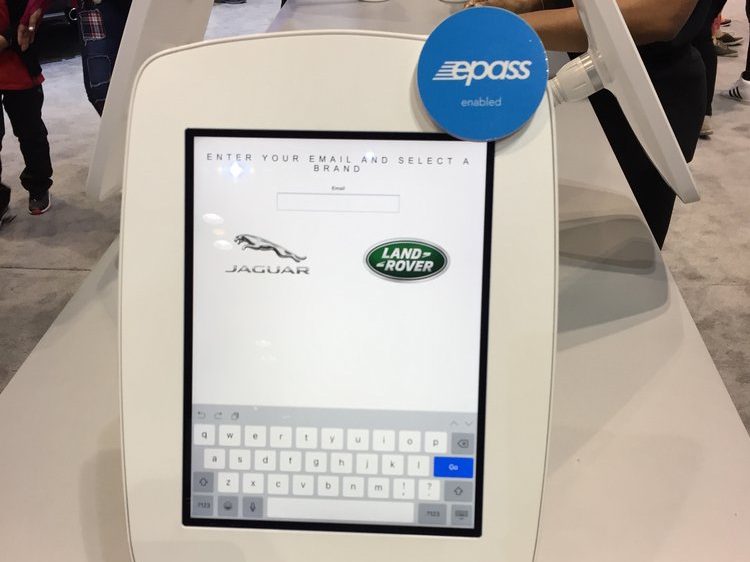 ---
First, I filled out the required form at a kiosk. There, a brand ambassador was smartly positioned to answer my questions and build the excitement about the tour.
---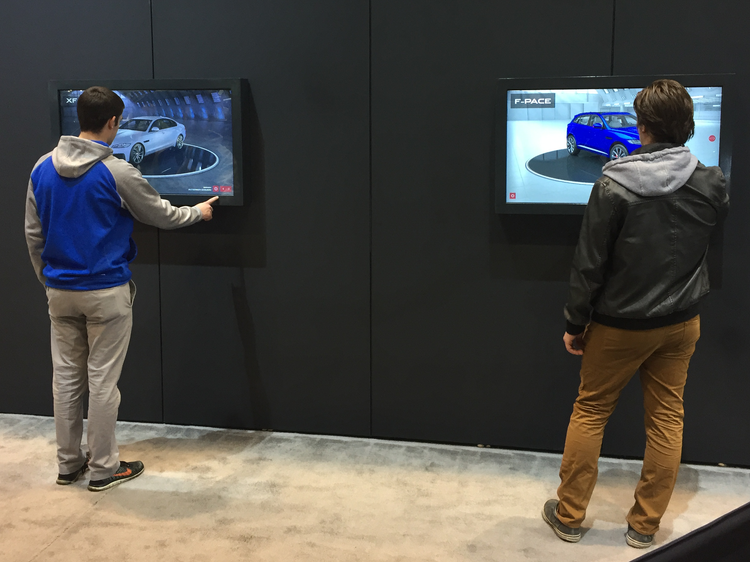 ---
The line was short, but visual stimulation was strategically placed to distract me from the very mundane process of waiting.
---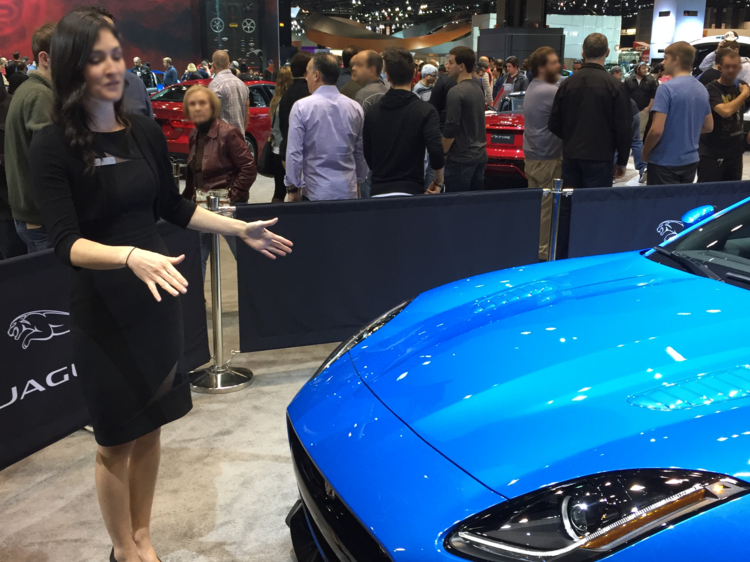 ---
When it was my turn, I received a personal tour by yet another brand ambassador. Though it only lasted around 90 seconds, the one-on-one demo felt more than sufficient.
---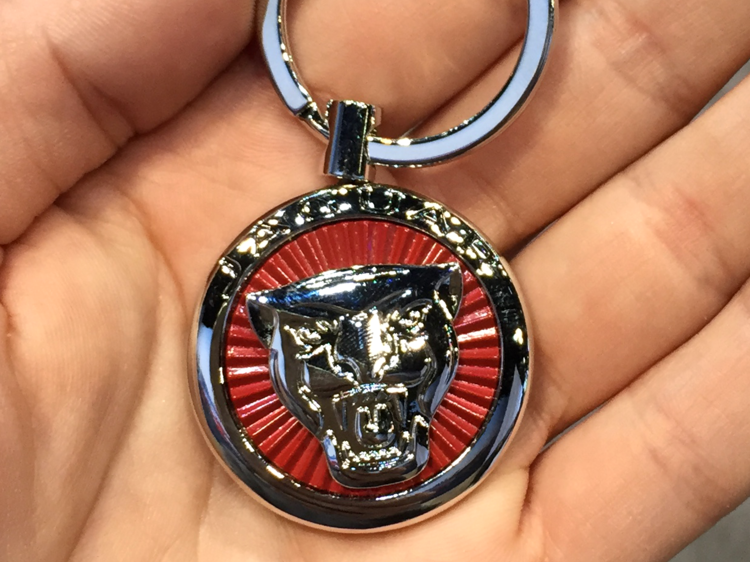 ---
Finally, a third brand ambassador personally thanked me for taking the tour and handed me an experience artifact, a jaguar key chain! The key chain sold me. It was a delightful surprise, and what can I say? I'm a sucker for car swag!
---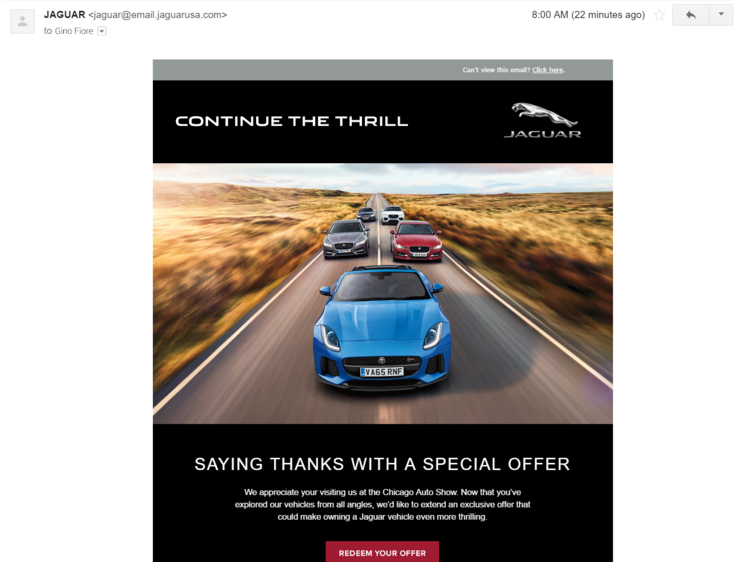 ---
The final touch point came a few days after the show, Jaguar sent me an email to thank me for visiting their booth and offered me an incentive for purchasing the F-TYPE SVR. Maybe... just maybe...
---
The Jaguar booth was a great example of creating experiences across the three aspects we focus on at Traceable Change:
Digital

There were interactive displays scattered throughout the booth. The kiosk experience was not overly burdensome, and it was integrated with the Chicago Auto Show's ePass system to minimize steps. Lastly, the emailed thank you note was a thoughtful gesture and made me reminisce about the experience.

Social

The brand ambassadors were friendly and approachable without being overly encroaching. There was none of the forced socialization that can occur with more sales-focused representatives.

Physical

The layout of the booth provided a multi-sensory experience, and the physical artifact I received at the end of the SVR tour will remind me of my experience beyond the show itself.
The Chicago Auto Show isn't just about looking at new cars anymore nor is it just about car shopping. It's about engaging with brands in more personal ways by creating robust memorable experiences.
That said, if you'd like to buy me a Jaguar SVR, you know where to find me!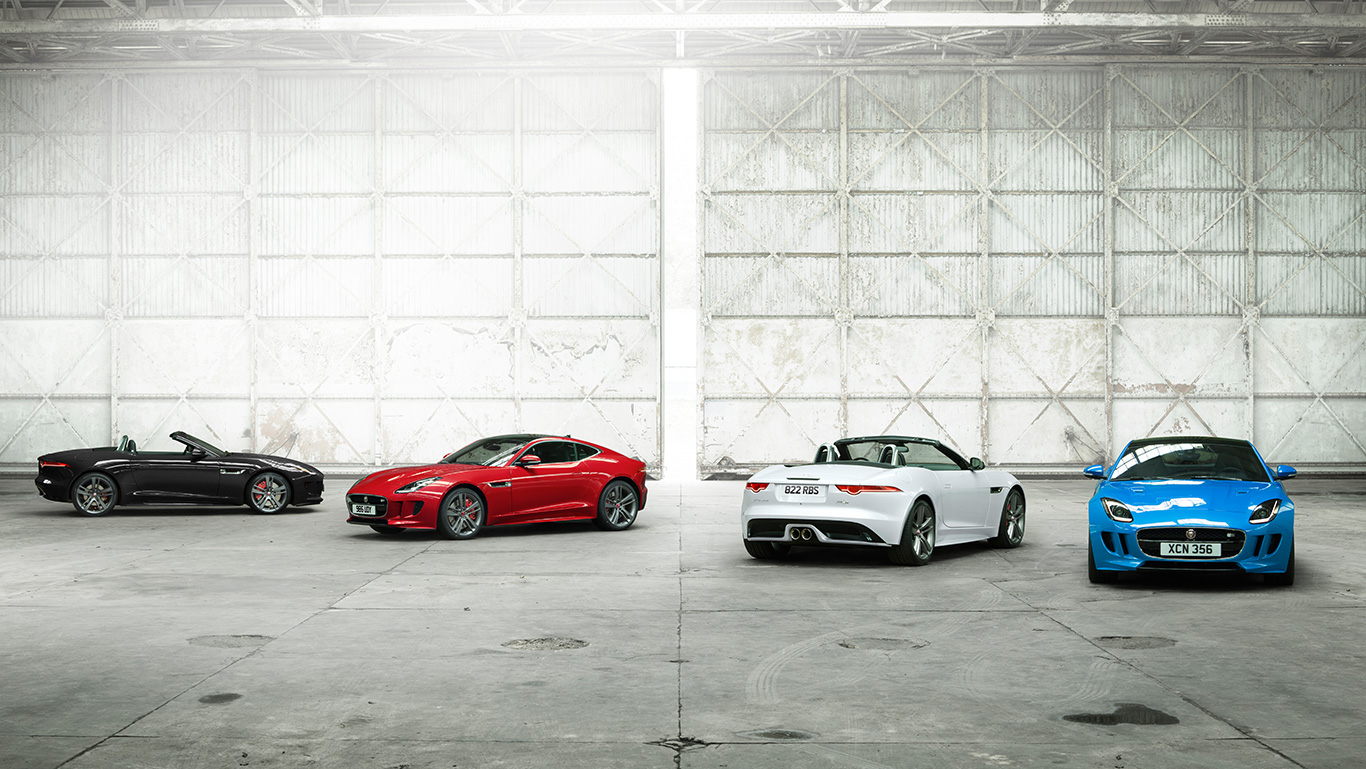 http://www.jaguarusa.com/all-models/f-type/gallery.html