Like most of you, I've been cooking more while quarantined. It's been a love-hate situation because I don't do it well. At times, it's disappointing that I don't have any natural instinct since I grew up in the commercial kitchen of an Italian restaurant and come from a long line of talented cooks. My parents regularly share their loose recipes of "a little bit of this and a little bit of that," and I try my best to follow direction, yet it never turns out the same.
---
Once I made "Scalidi" Calabrian Christmas cookies for a family party, and my brother thought they were fried calamari. You can imagine why I'm not the most confident chef.
---
My motivation to become a better cook increased recently mostly because I've been watching clips of Barefoot Contessa, Rachel Ray, and Giada De Laurentiis on loop. Plus, I'm a silly germaphobe who's inspired by avoiding human contact from restaurant takeout. So, the only way I'll survive until June is to put an apron on and get to it.
I started off by randomly tweaking my go-to dishes in an attempt to improve the flavors. I quickly realized I needed direction and more variety. I looked to my food network heroes and searched for their recipes and advice. These resources undoubtedly provided structure and rationale I needed to truly learn methods (at least at a high-level).
After a few days of recipe cooking, the activity started to feel like light-hearted product design, and the more I practiced, the more I enjoyed it. I'd start off with a brief centered around the ingredients I had in the pantry and whether the meal was at lunch or dinner time. Searching for recipes was like the secondary research I usually do at the beginning of a new project. The instructions felt like I was learning about a new tool, framework, or workshop technique. And as I prepped, cooked, and plated meals, I felt like I was designing a product for others to experience.
---
I'm especially proud of the recent success I had making gravy for the first time. I've wanted to learn how to make it for a while because it is delicious and can complement tons of dishes, yet it terrified me to attempt on my own. Luckily, Rachel Ray walked me through the process, and the end result was delightful.
---
Overall, my culinary skills are still not where I'd like them to be, yet I'm definitely improving, and it feels good. To put my money where my mouth is, the slider below has a few of the concoctions I've made over the last few weeks - a real feast for the eyes.
---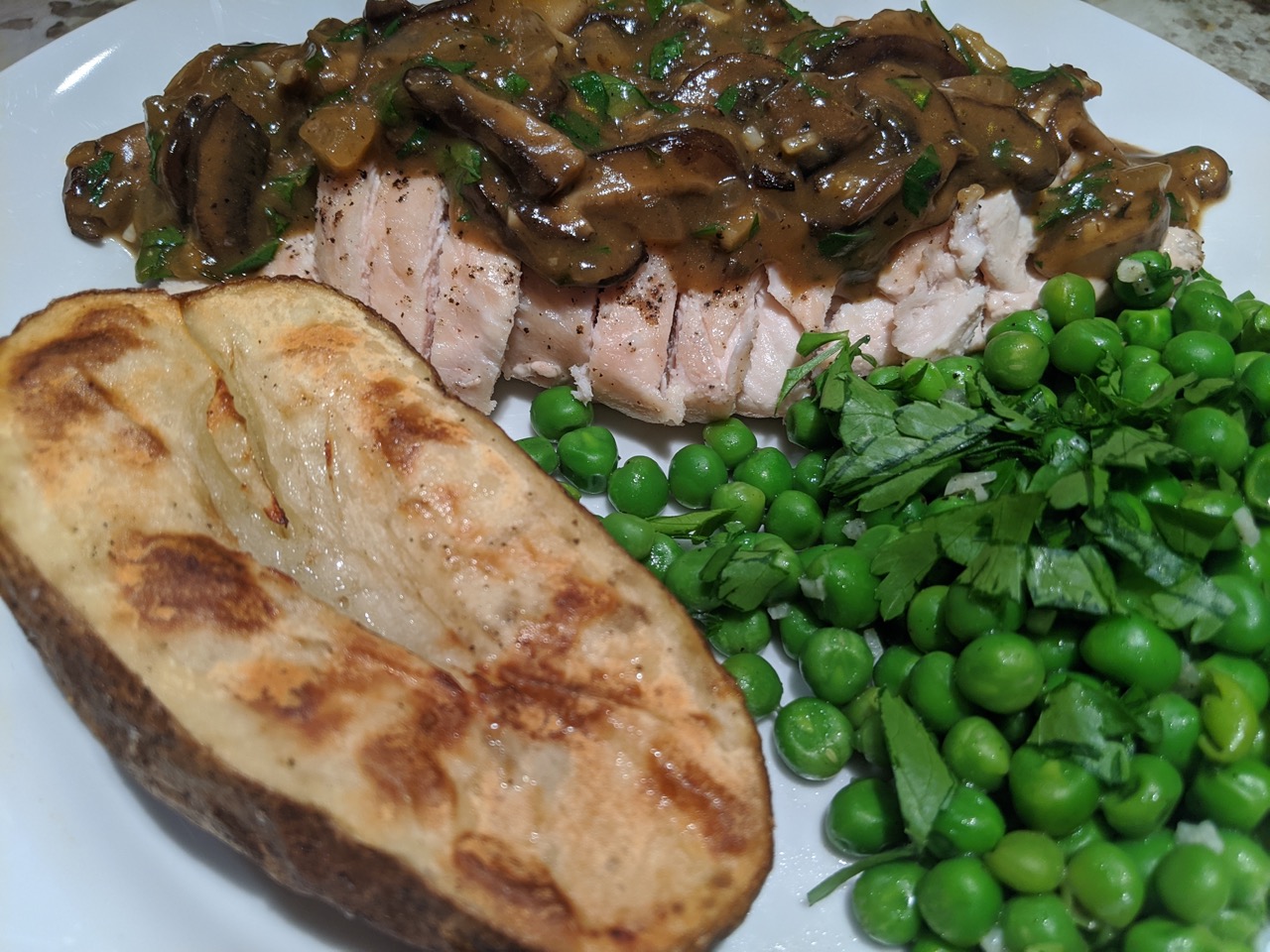 Mushroom Gravy Chicken, Baked Potato, Sauteed Peas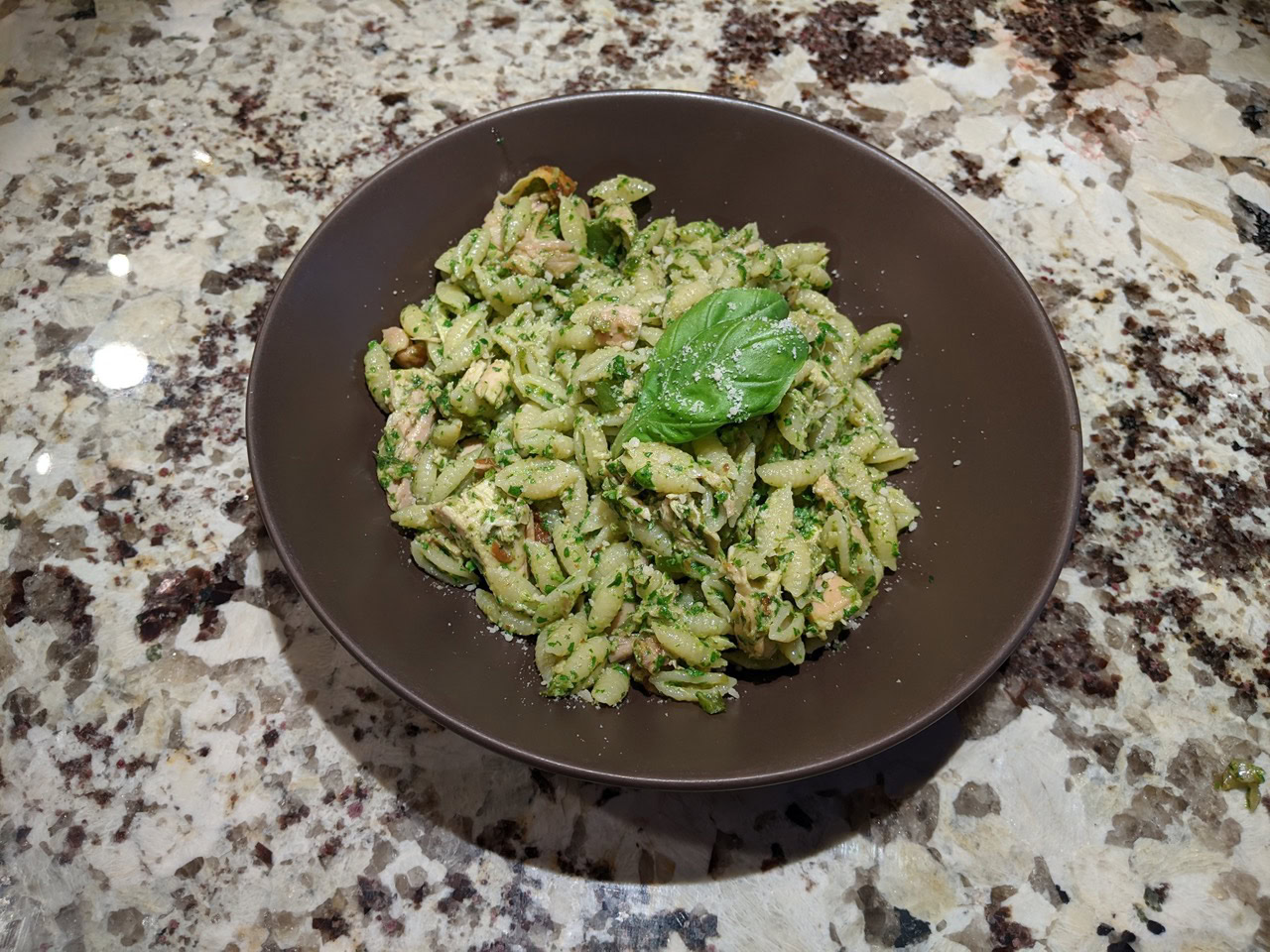 Arugula Pesto Cavatelli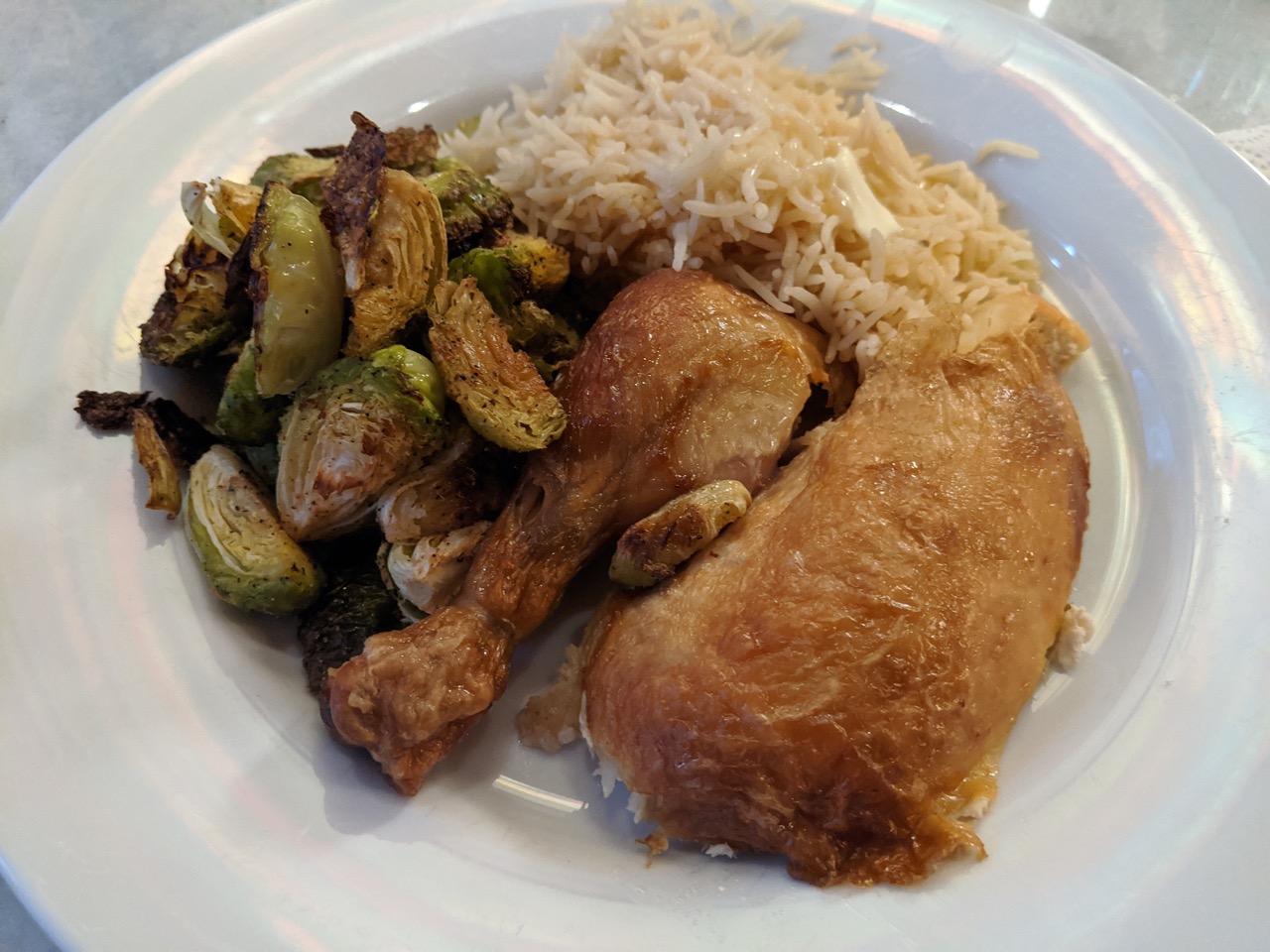 Roasted Chicken, Brussel Sprouts, Brown Rice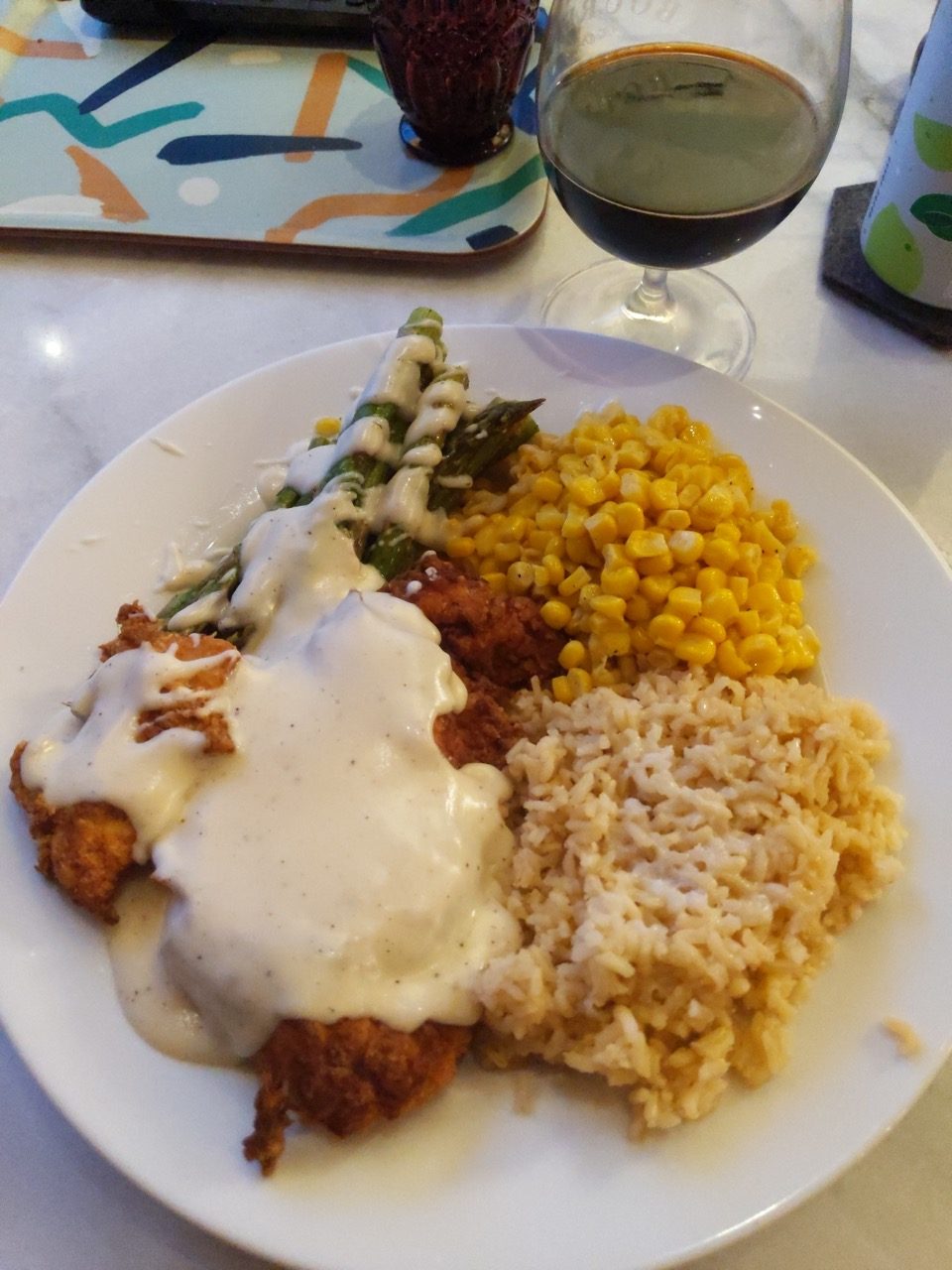 Chicken-Fried Chicken with Pepper Gravy, Sauteed Corn, Brown Rice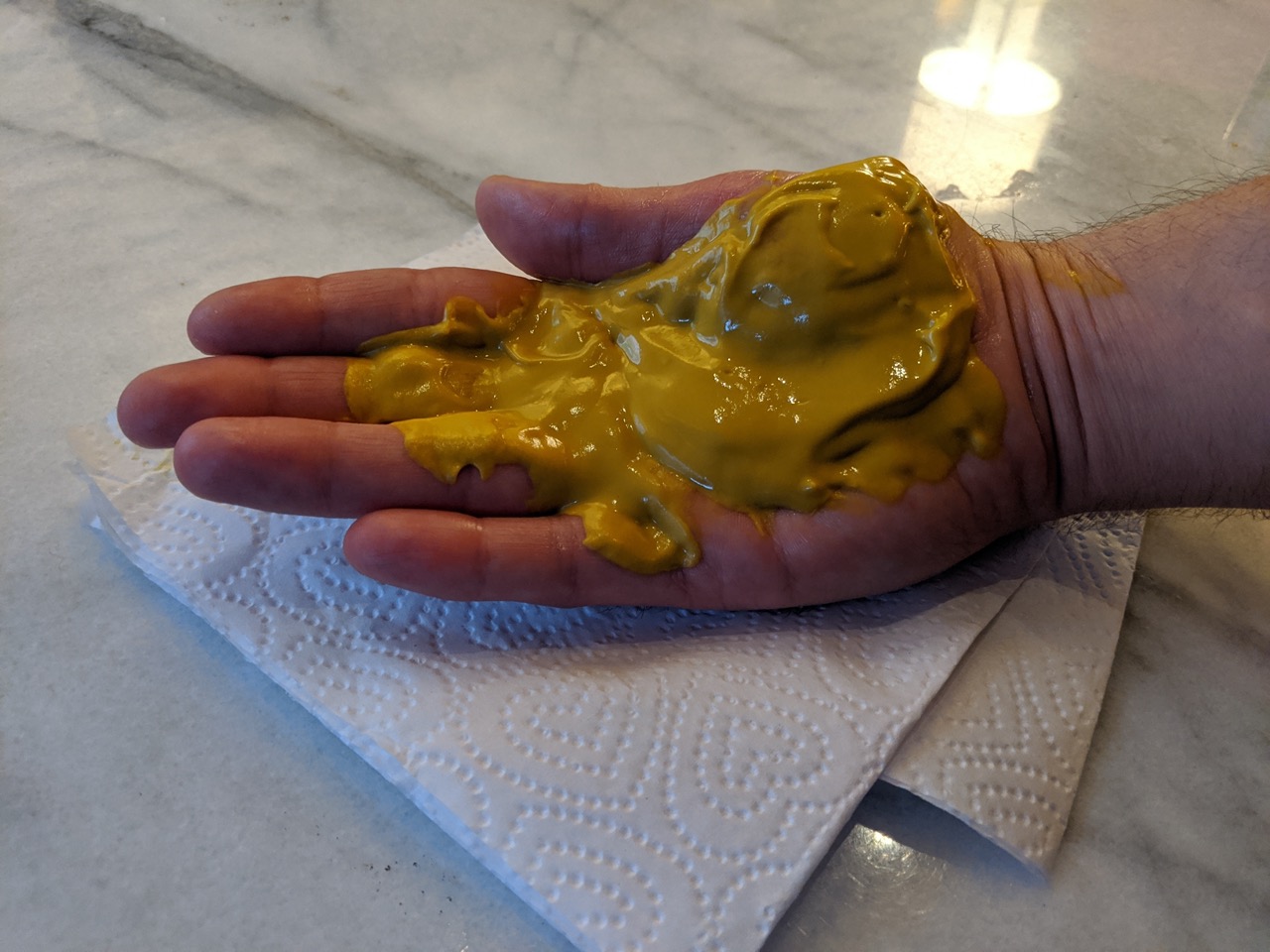 I was relieving a mild gravy burn with yellow mustard.
It didn't work, don't do this. Put your hand under cold water.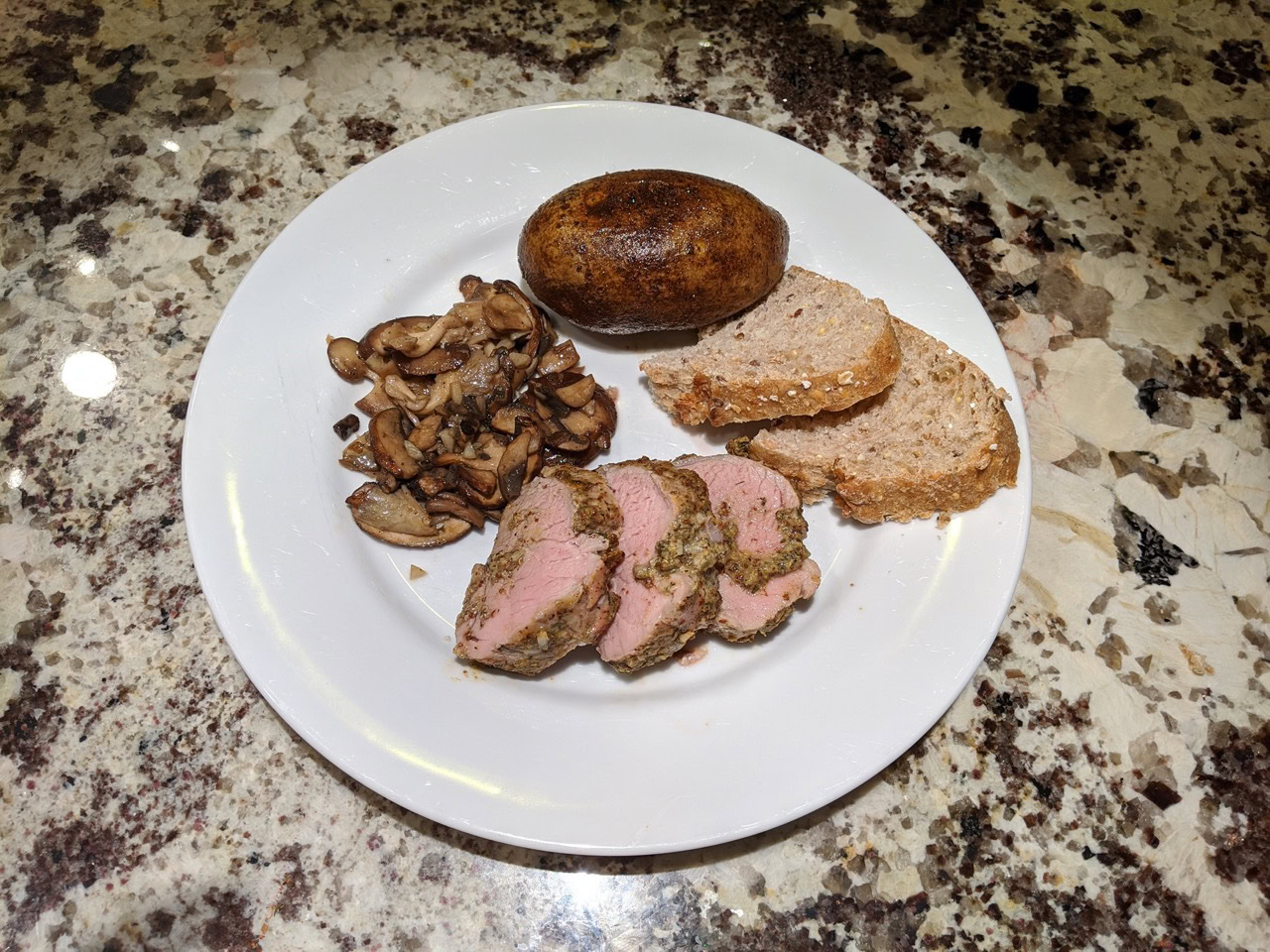 Mustard-Glazed Pork Tenderloin, Baked Potato, Sauteed Mushrooms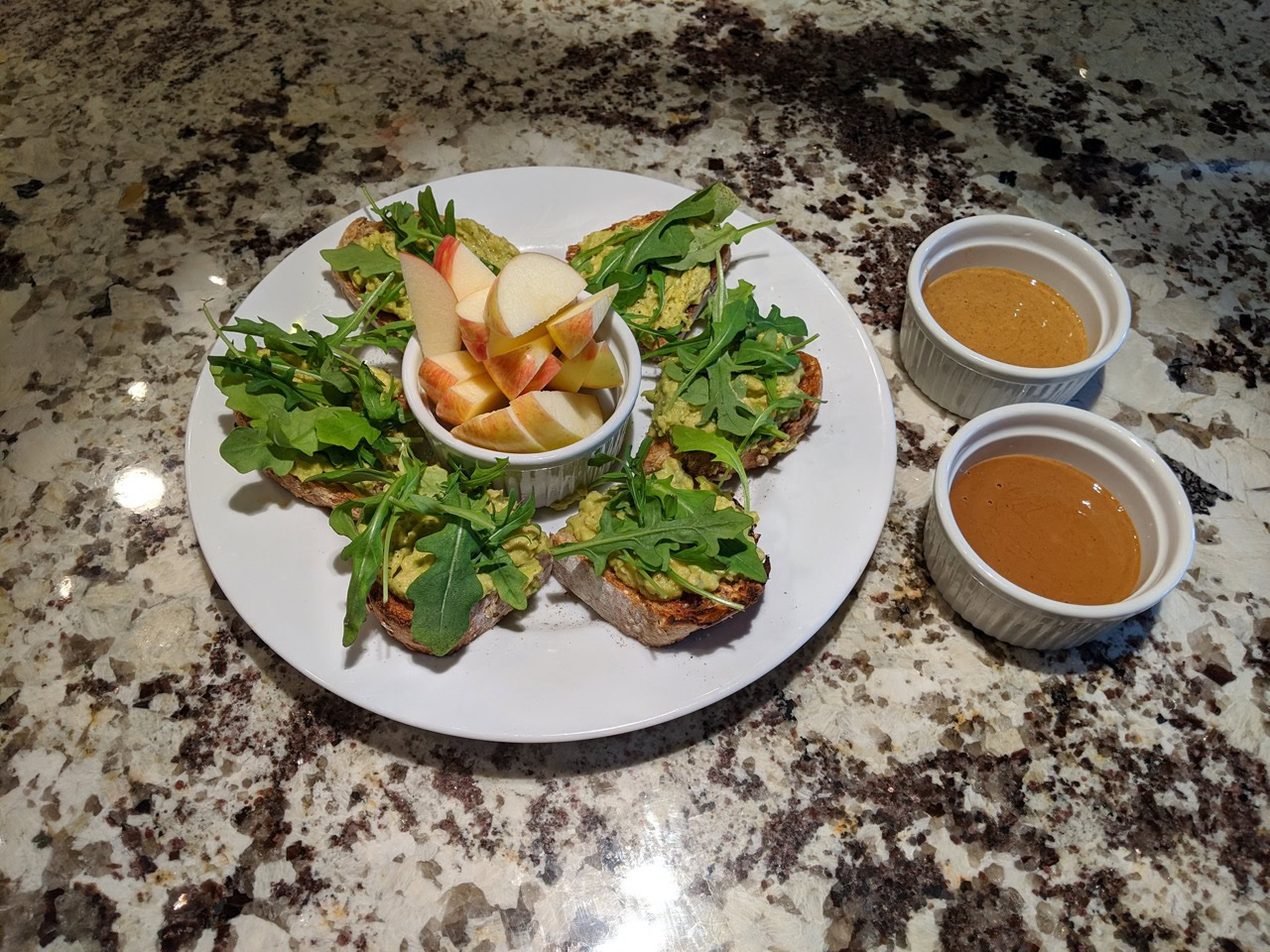 Lemon and Arugula Avocado toast, Apples and Peanut Butter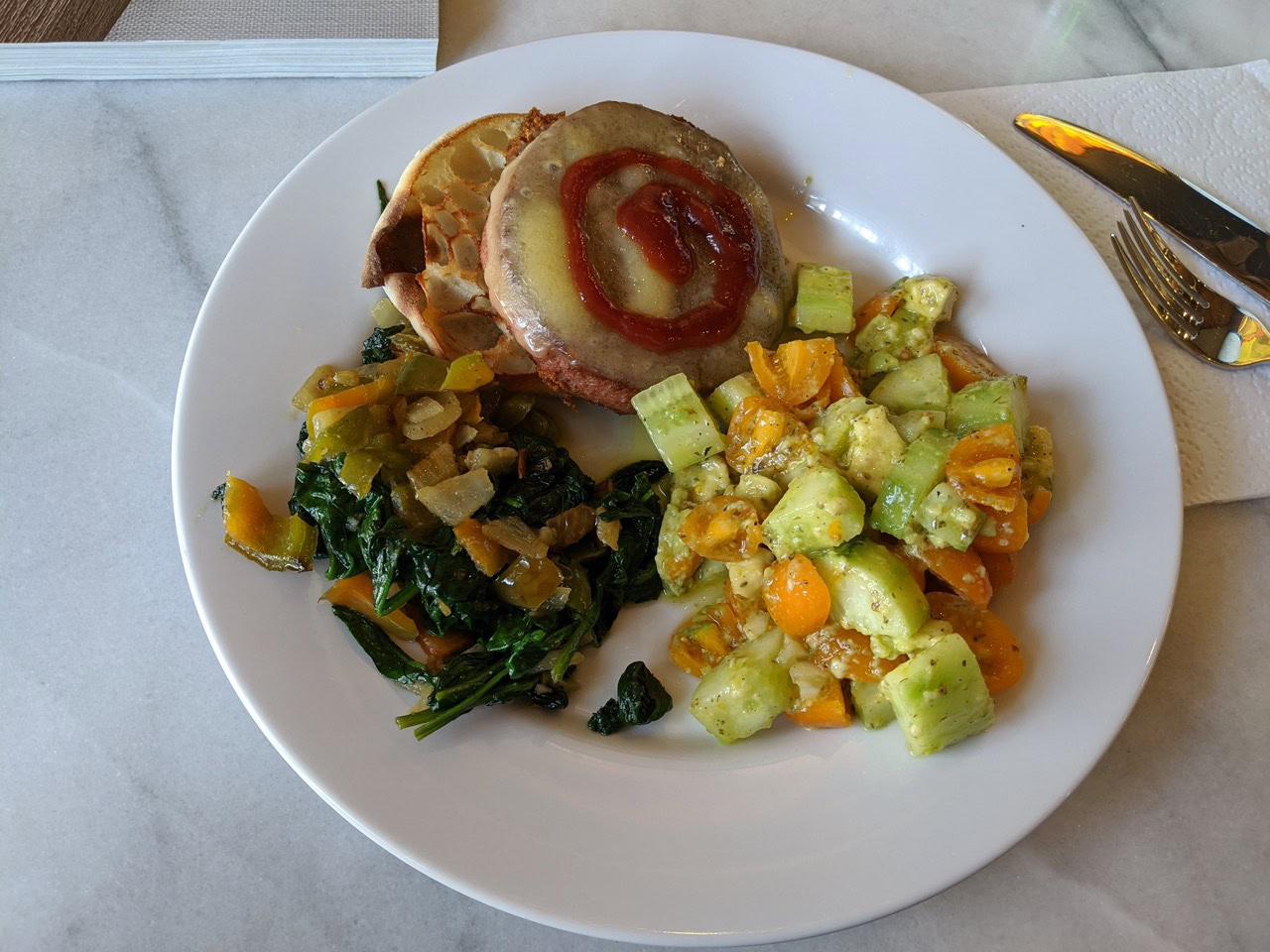 Veggie Burger, Sauteed Spinach, Cucumber Avocado Salad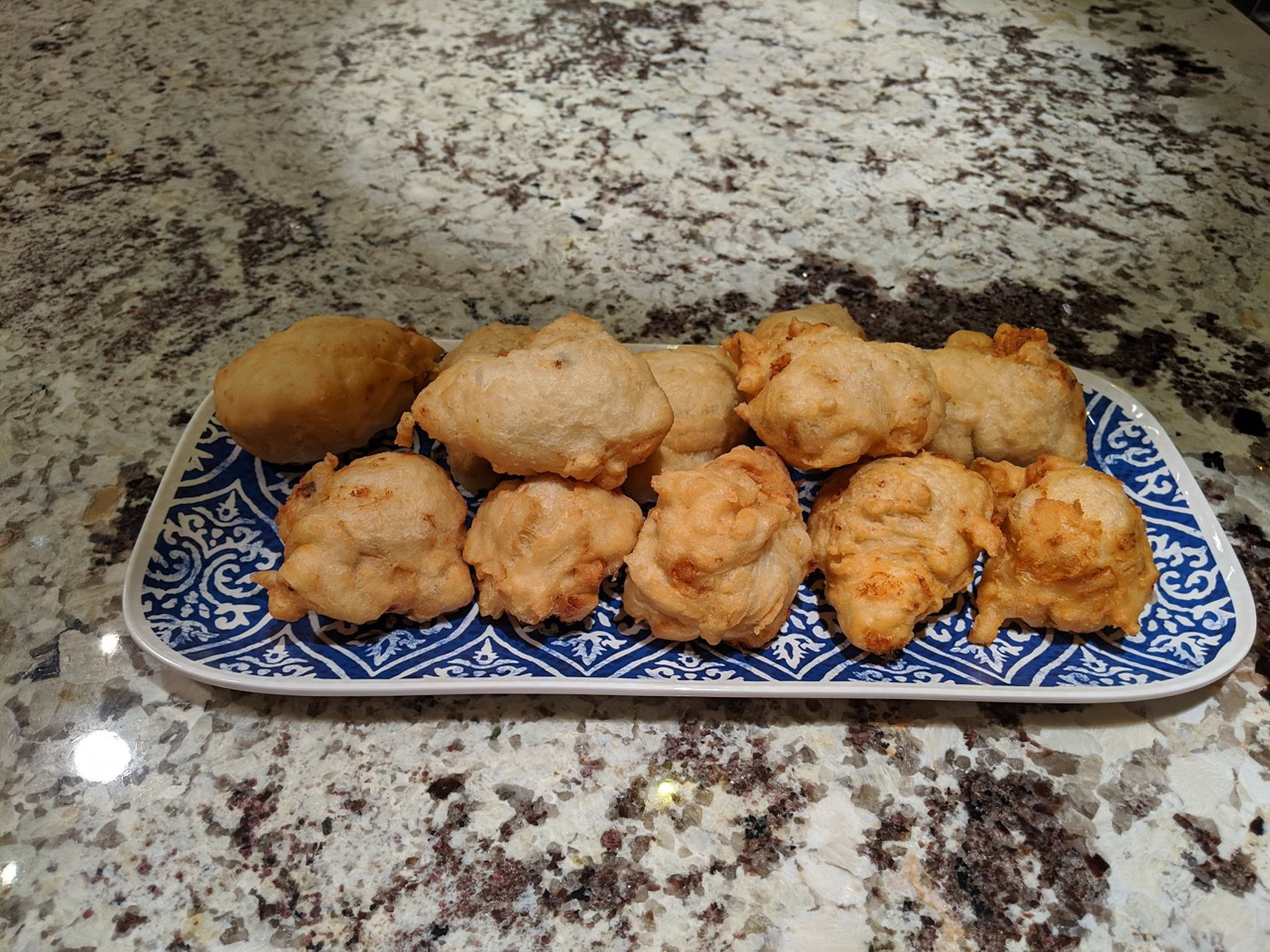 Zeppole with Anchovies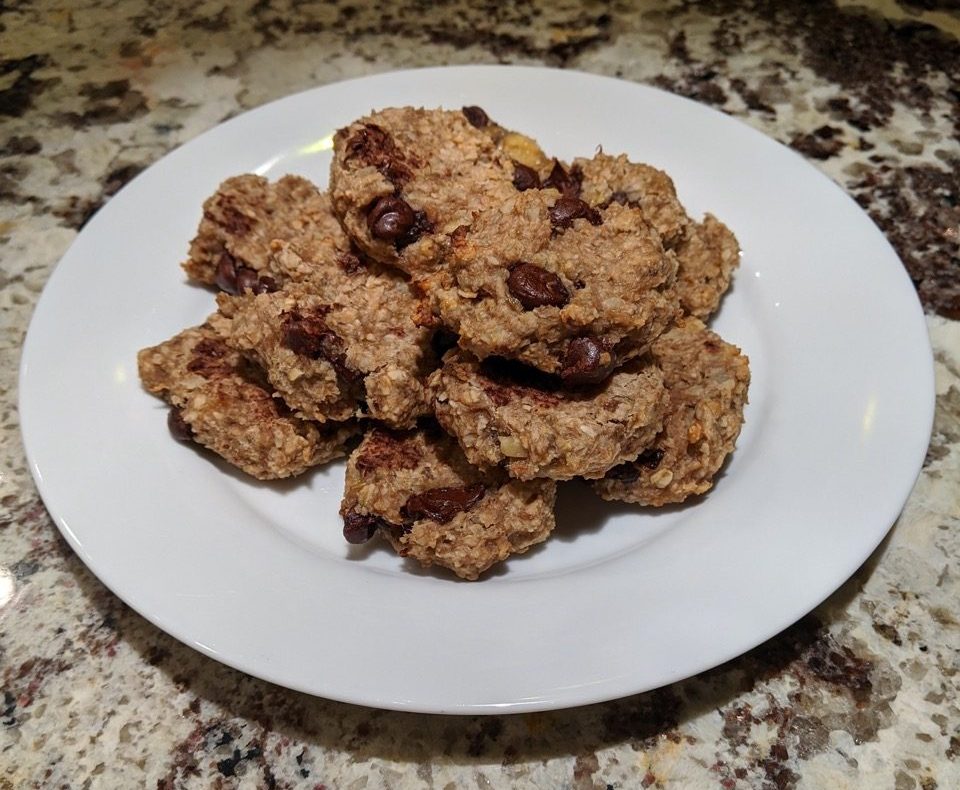 Healthy Banana Nut Cookies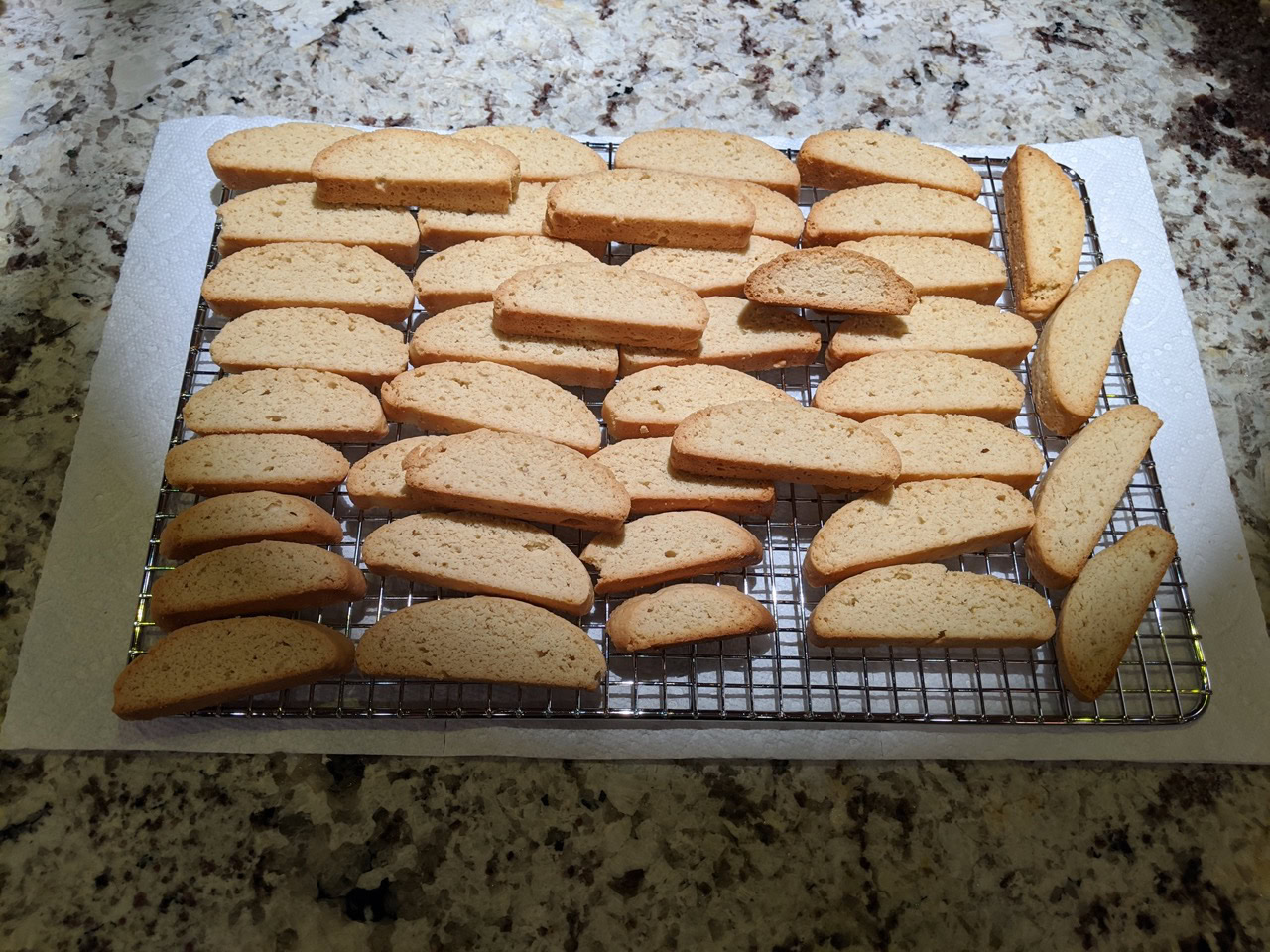 Vanilla Biscotti Cookies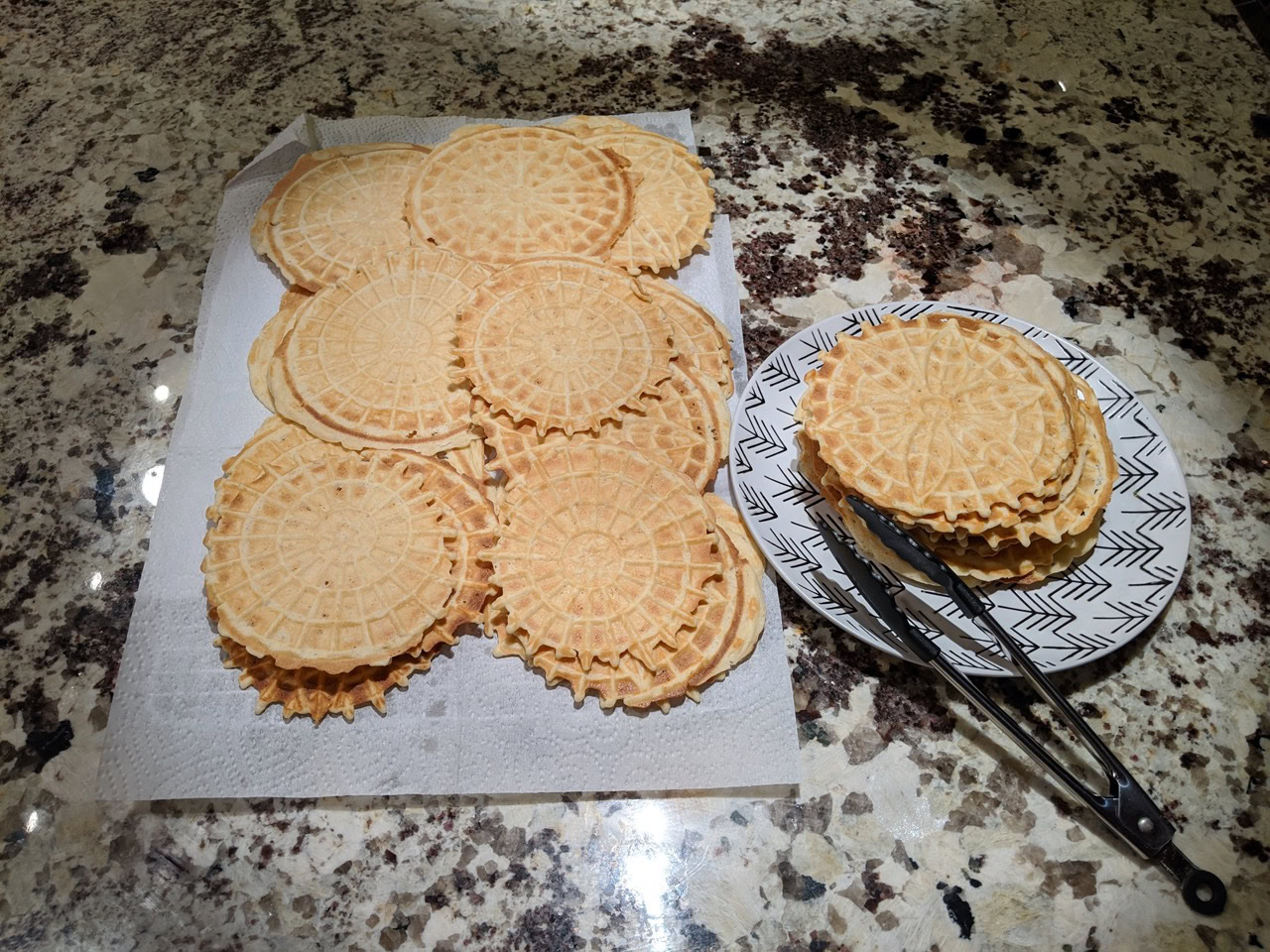 Almond Pizzelle Cookies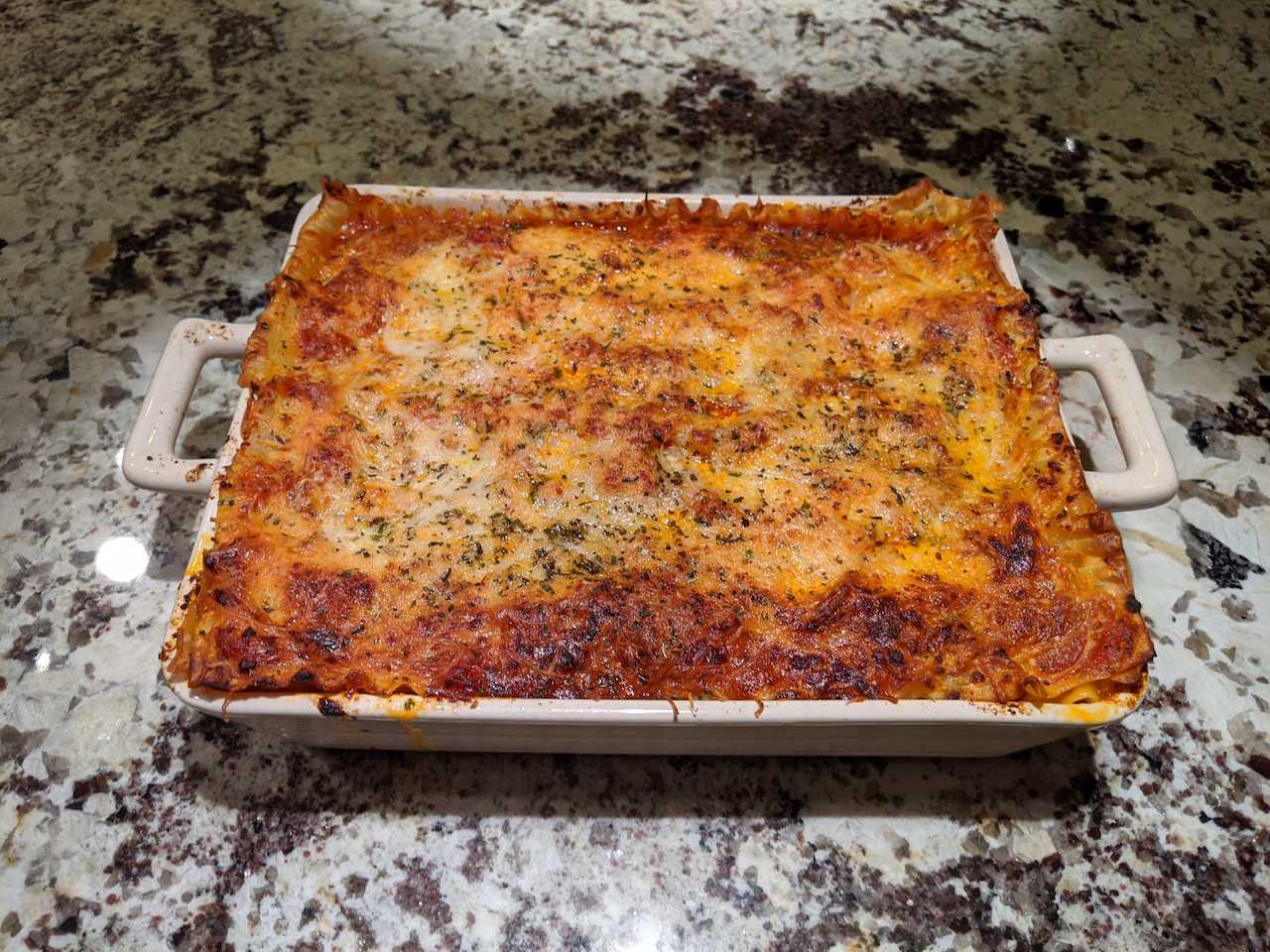 Mama's Lasagna!
---