Recently, I had the honor of being invited to teach design methods at Ironhack Paris, a boot camp focused on helping professionals shift their career paths to user experience and web development.
---
---
Teach user experience in Paris??? Yes, please!
I arrived in Paris and eagerly hit the ground running. The Ironhack boot camp was located at WeWork, and as to be expected from a WeWork facility, the space was breathtaking! It was the perfect setting for a truly Parisian ambiance, with its Art Deco architectural details, curated designer furniture and rose gold hardware. The complementary gourmet coffee, infused water, and cider positively added to my working experience as well. 😉
---
---
The entire Ironhack leadership team was nothing short of amazing. They were very thorough in helping me get situated and fully prepared to have a successful week. Then came time for the moment I was eagerly awaiting: meeting the students! Despite being in the middle of a lesson that day, everyone took a moment to kindly introduce themselves to me, and I immediately felt a strong connection with the group.
---
---
One of the most exciting aspects about teaching a boot camp course is the diversity of professional backgrounds. The UX students had experiences in marketing, engineering, graphic design, and finance. As the week progressed, it was exciting to learn how their previous experiences influenced the way they approached project work and problem solving.
I had such a rewarding time working with the Ironhack students, and the week went by in a blink of an eye. Teaching in a boot camp setting was completely new for me. The ultra-fast pace and the sheer amount of materials to cover forced me to rely heavily on my time management skills. It was also a great exercise in being concise and identifying only the most critical points to focus on. We covered a wide range of topics, from UX strategy blueprinting, empathy mapping, and problem statements, to rapid prototyping, and design validation techniques.
---
---
Reflecting on my experience at Ironhack, I was left with some valuable learnings, topics I plan to keep in mind and techniques I can use as I work with and mentor students in the future. Here are just a few of them:
---
Above and beyond textbook methods and techniques, the students were very interested in learning collaboration techniques and building soft skills.
With the diversity of professional backgrounds, many students wondered what it would be like to work a highly collaborative environment. They were particularly interested in learning:
How do you navigate a difference in opinions and come to a consensus with designers on your team?
How do you integrate various stakeholder objectives and opinions when designing a product?
How do you get team members motivated and excited to be a part of an initiative?
Sharing my own professional experiences provided students with "real word" examples, which can (and often do) deviate from textbook learnings.
I have found this to be true in almost every mentorship interaction, but the desire for hearing about how user experience manifests in the "real world" was amplified this time around. In the spare time I had between lesson plans, I answered questions like:
What are the challenges to working in user experience?
How often do I use frameworks like user journeys?
How often do I actually get to sketch and paper prototype products?
What's the difference between working as a consultant at a firm versus in-house?
As a consultant, who do I typically work with on the client-end?
Always end my feedback with advice and encouragement!
Especially in a boot camp setting, but certainly in any classroom learning environment, it was important for me to remind my students that the course work is fast and meant for exposure, not for immediate mastery. There was a sense of calm and relief when I pointed out the fact that they'll have time to practice and apply their learnings on the job, and that just like the design process, we are constantly iterating and refining our knowledge, skills, and craft.
---
The experience at Ironhack is something that will certainly rank amongst my list of most memorable and rewarding. There were aspects of my experience that were very reminiscent of my day-to-day routines at Traceable Change. We started each class over coffee and discussed where the students were in their projects and how things were going. I also started each class by playing some brain music—Bossa Nova, but was quickly and unanimously shut down when I tried playing *NSYNC.
My time at Ironhack ended as how I imagine all Parisian endings happen – with a spread of French pastries and candy.
---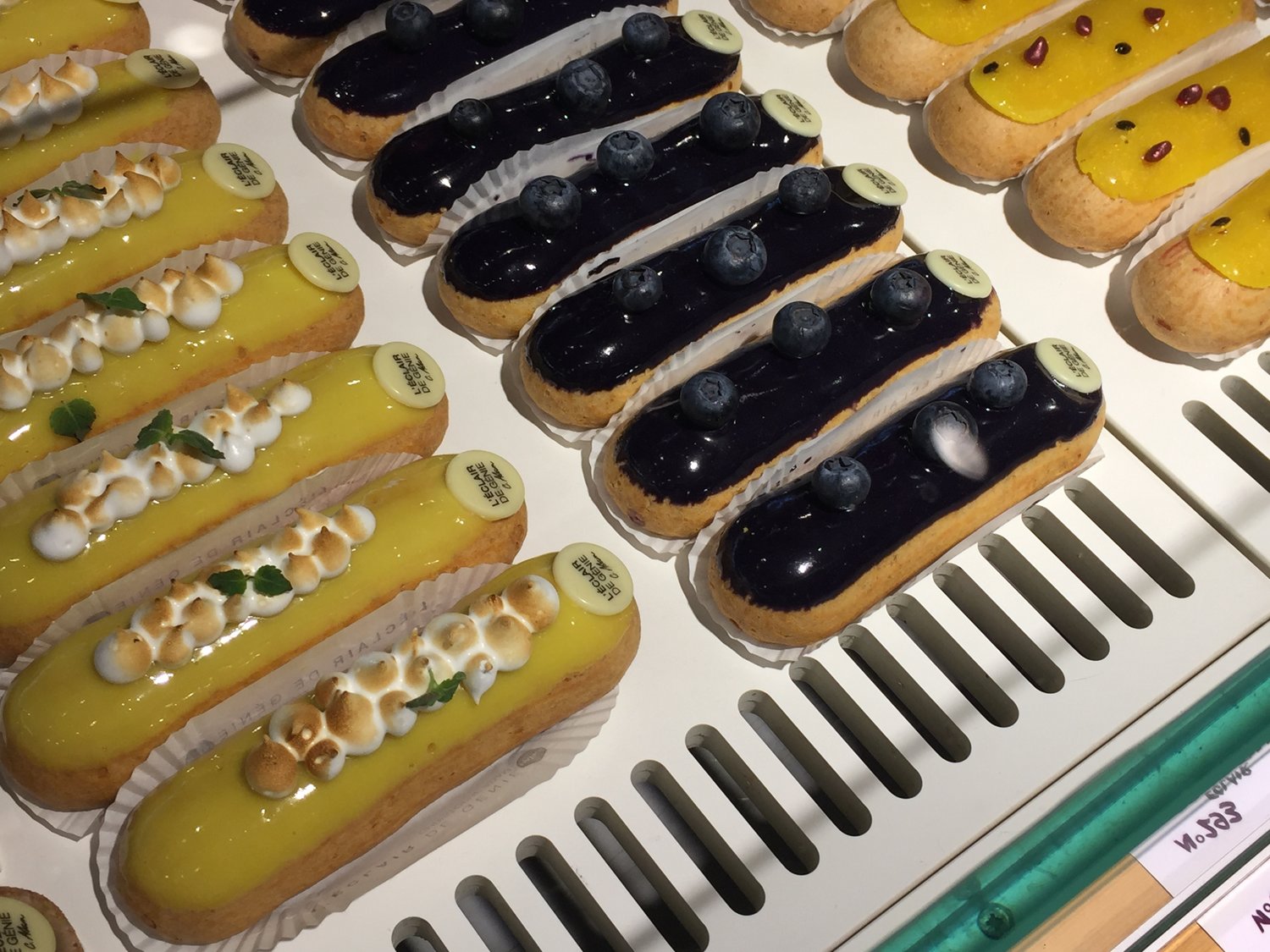 ---
My students also surprised me with a bottle of French wine covered in with UX-themed Post-Its and handwritten thank-you notes. I wish them the best of luck and hope to cross paths with them in the future. À ta santé!
---