To say I'm not a morning person would be a laughable understatement.
My inability to move at a non-glacial pace in the morning has plagued me from a young age. Over the years I've adopted a few time-saving tricks to help me get out the door faster, but my lack of brain power in the early hours makes decision making of any kind a serious struggle.
In a recent attempt to reduce the mental workload in my morning routine, I decided to try simplifying my wardrobe. I figured it would not only be a fun excuse to go through all my clothes (and maybe do a little shopping), but would keep me from agonizing over what to wear each day. Minimalism and decluttering techniques have spiked in popularity the past few years, so I had no shortage of resources to choose from. In the end, I settled on a book called The Curated Closet because it promised a clear-cut, easy to follow method for streamlining my wardrobe.
Excited to declutter and learn some new organizational skills, I dove right in. However, as I started going through the process I began to see similarities between how I was approaching my closet and how I might approach a design problem. As it turns out, The Curated Closet process has a a lot in common with the UX design process.
STEP 1: UNCOVERING PROBLEM AREAS
The first few chapters of the book are about doing a deep dive into your current outfit choices to pinpoint the areas where you want to see improvements. This involves documenting what you wear for two weeks, then logging what you did that day and how you felt about the outfit. The first lesson I learned? I'm terrible at taking selfies.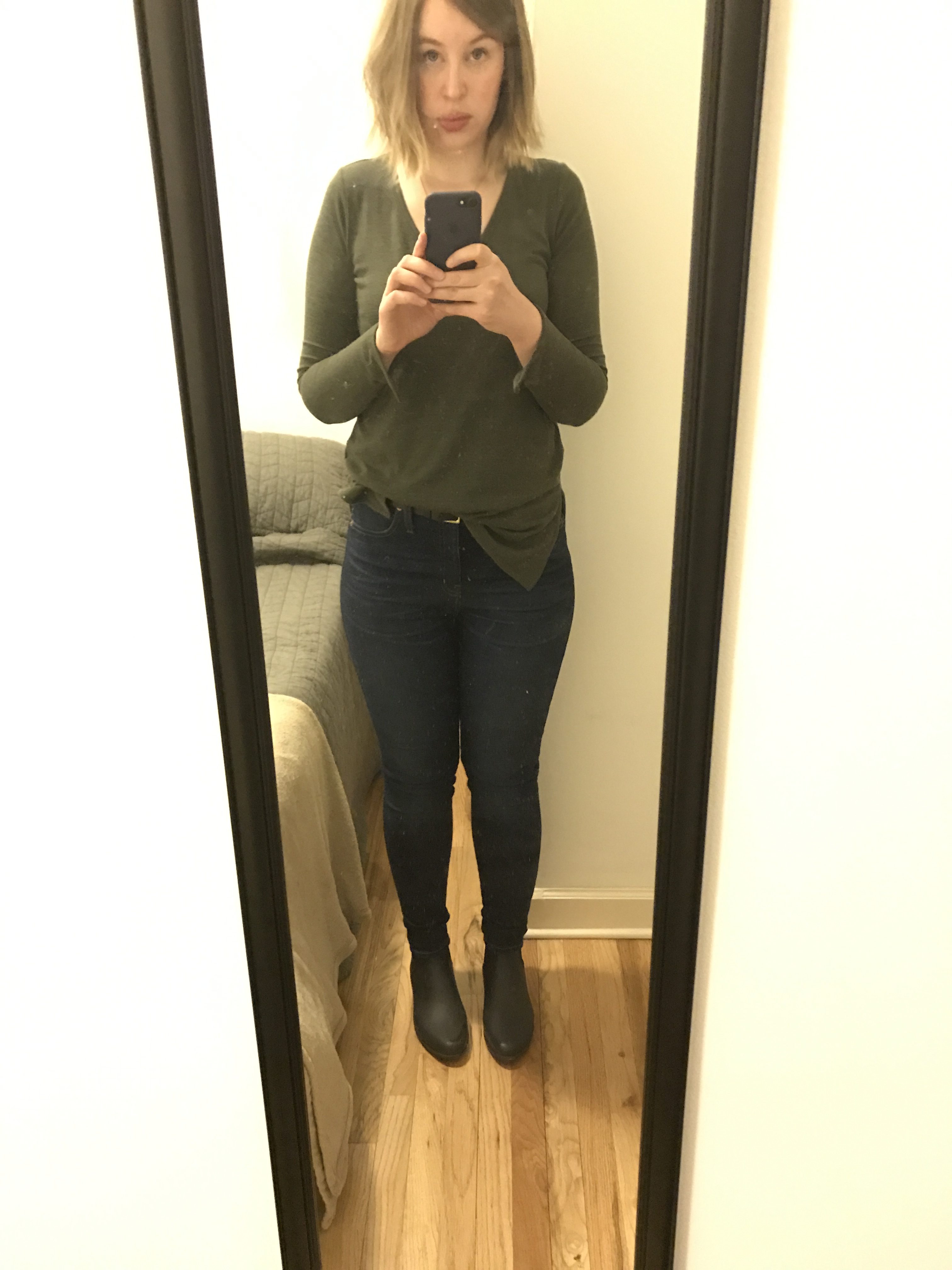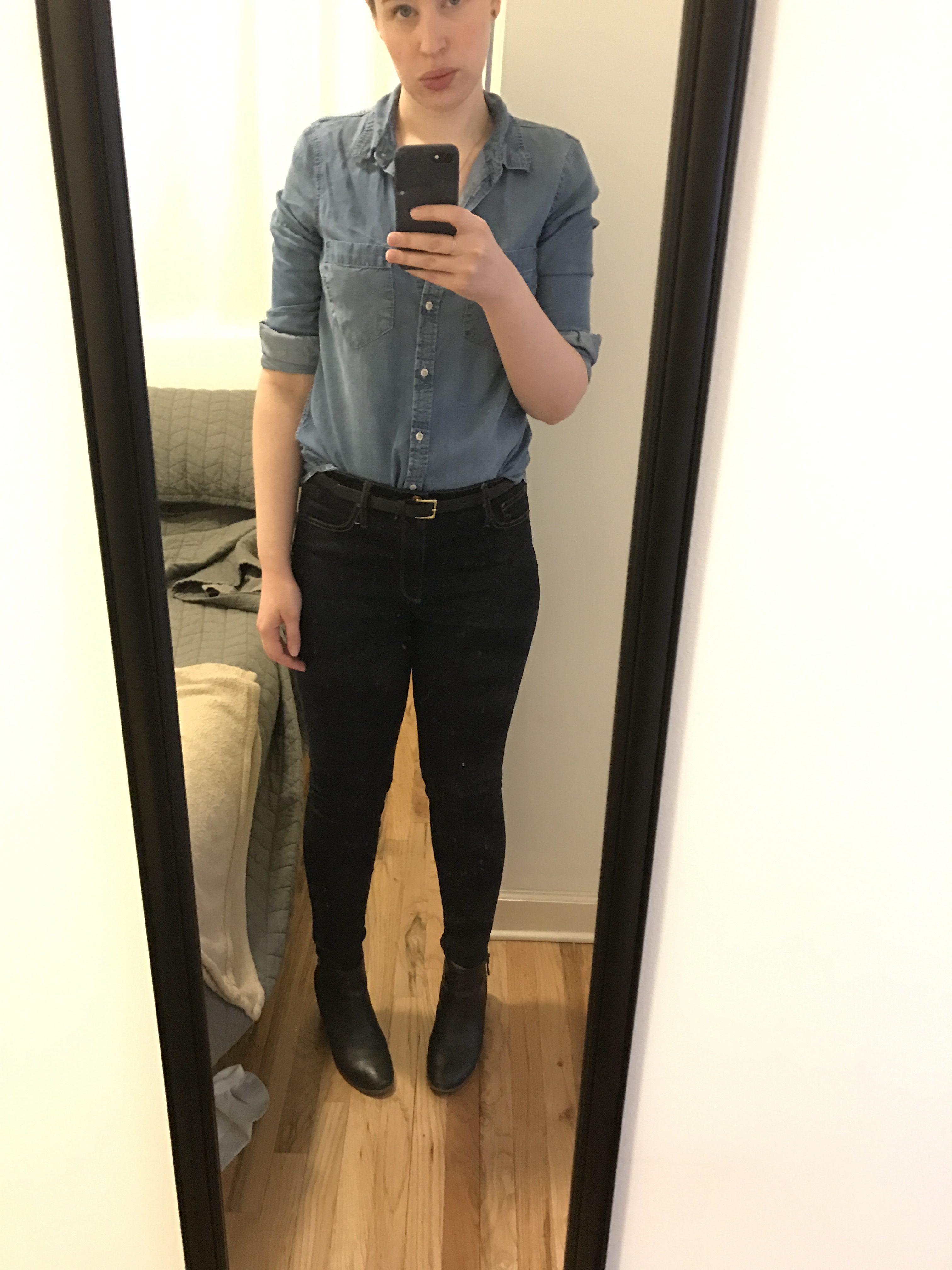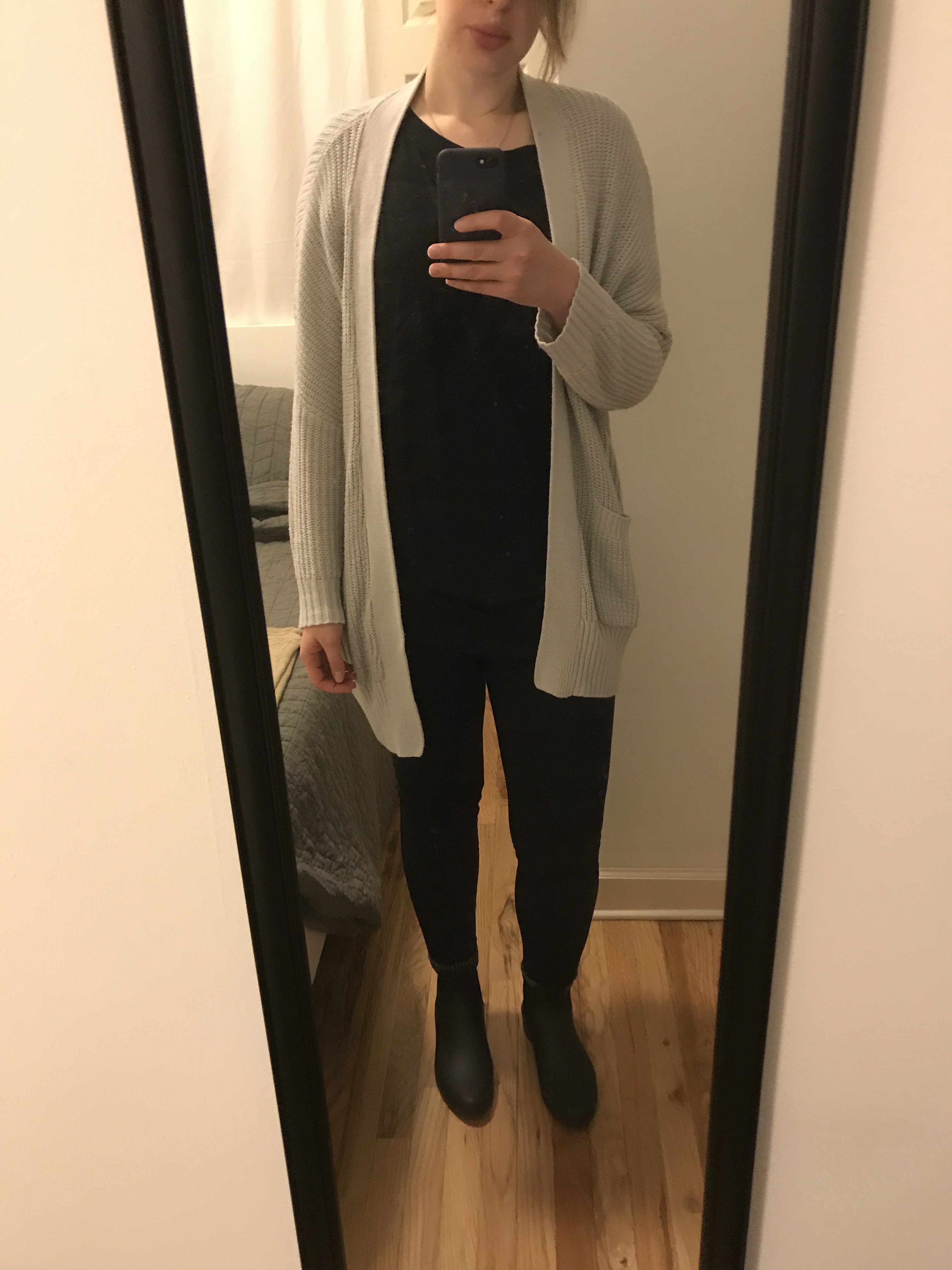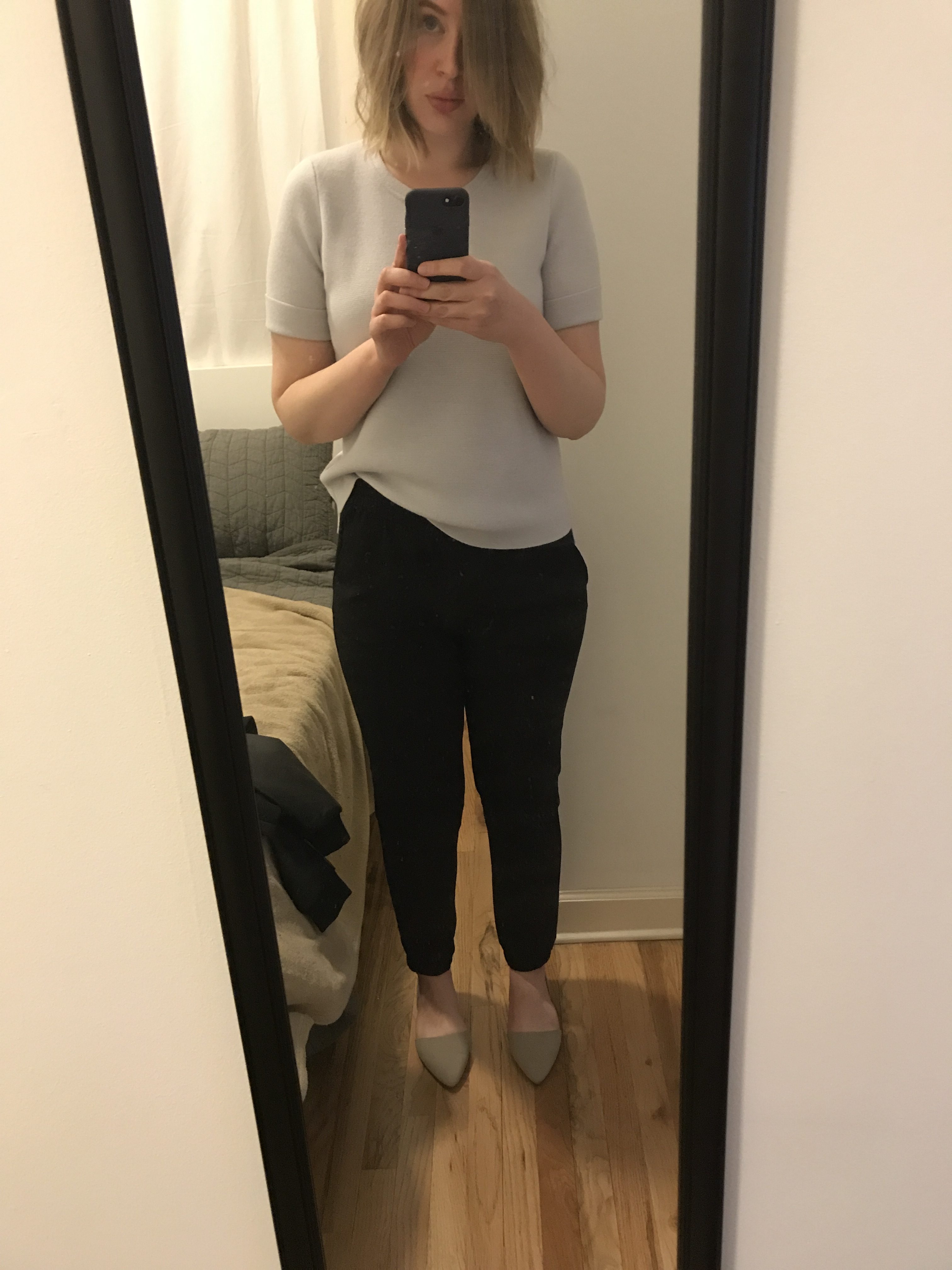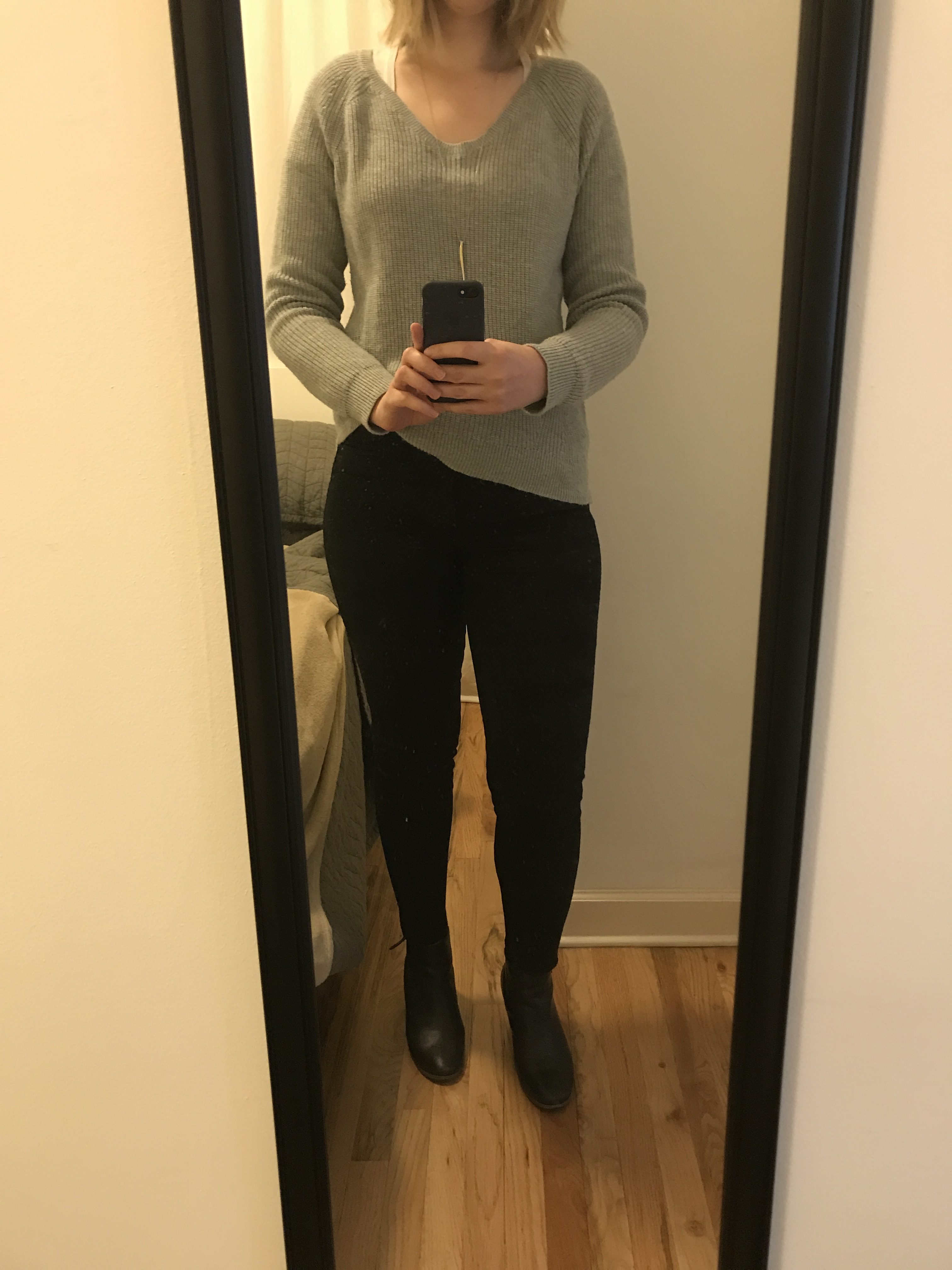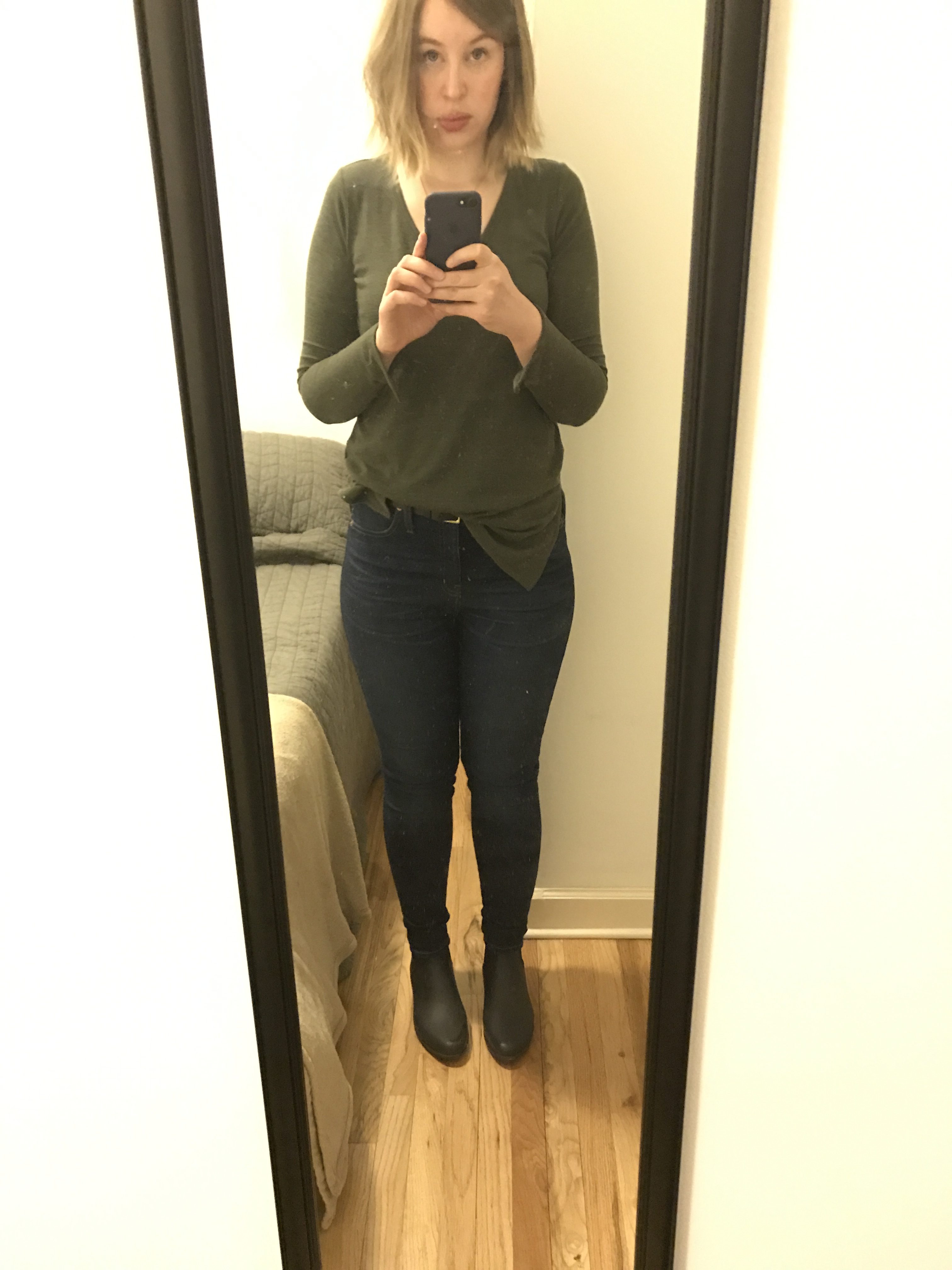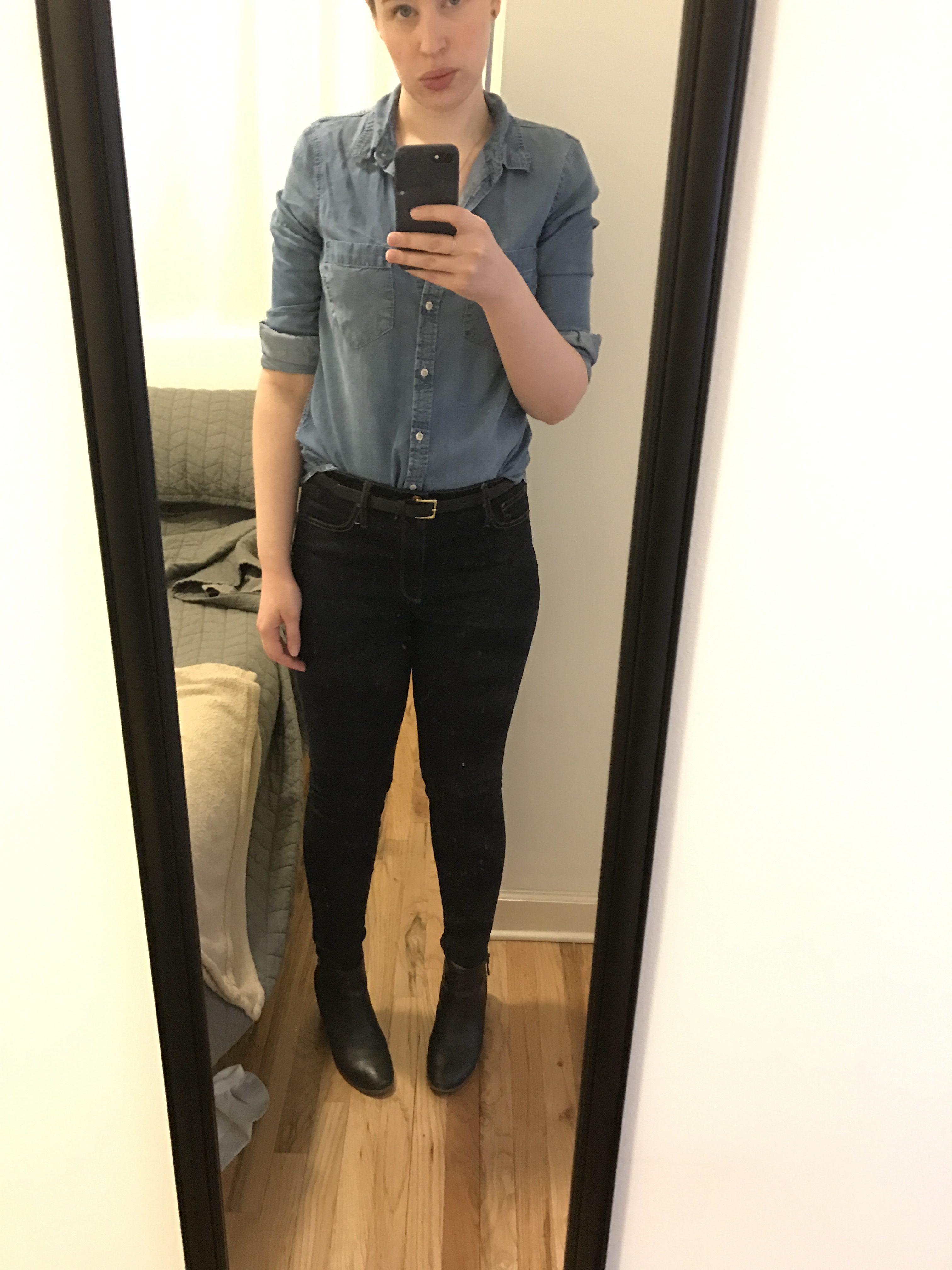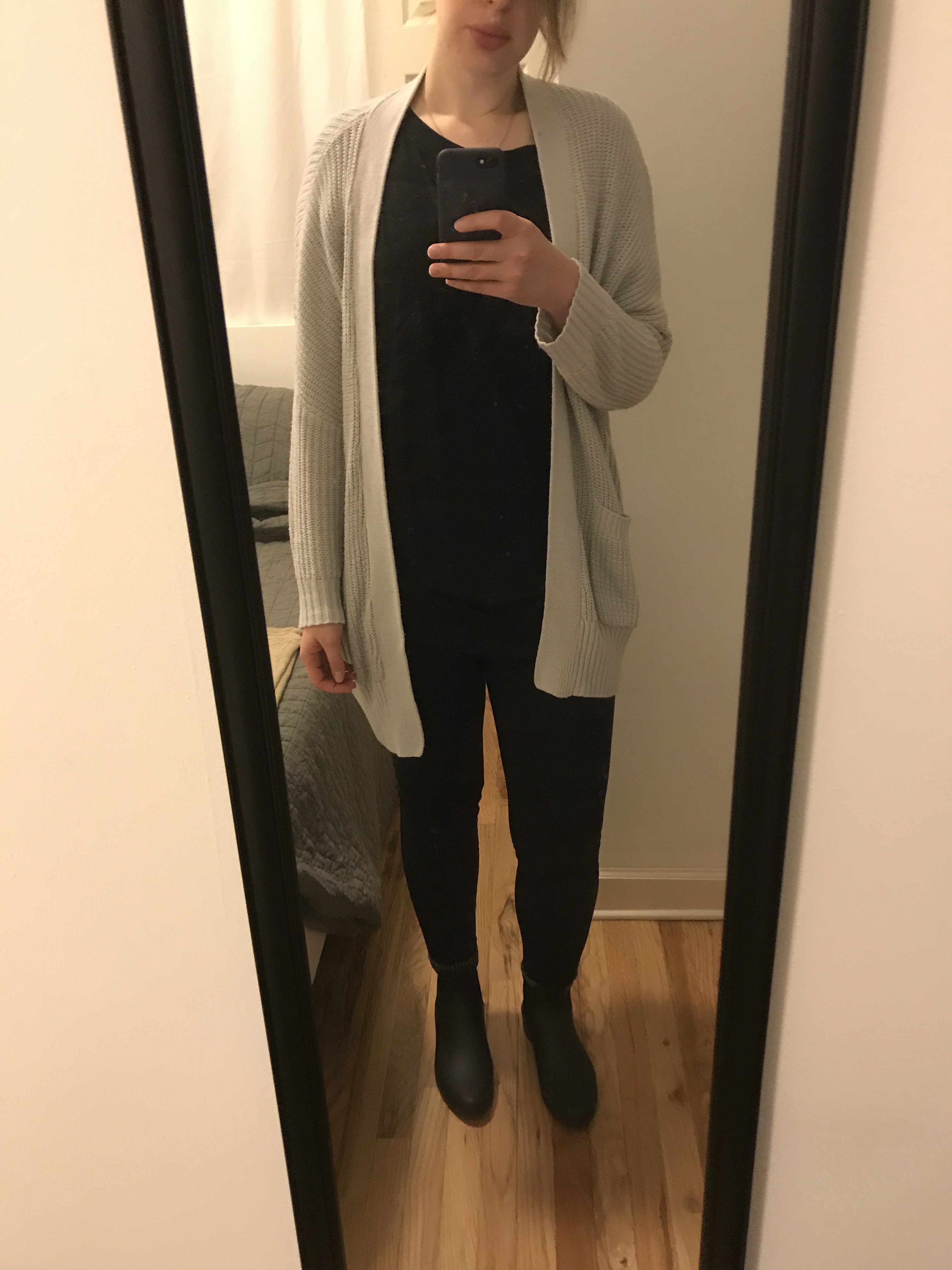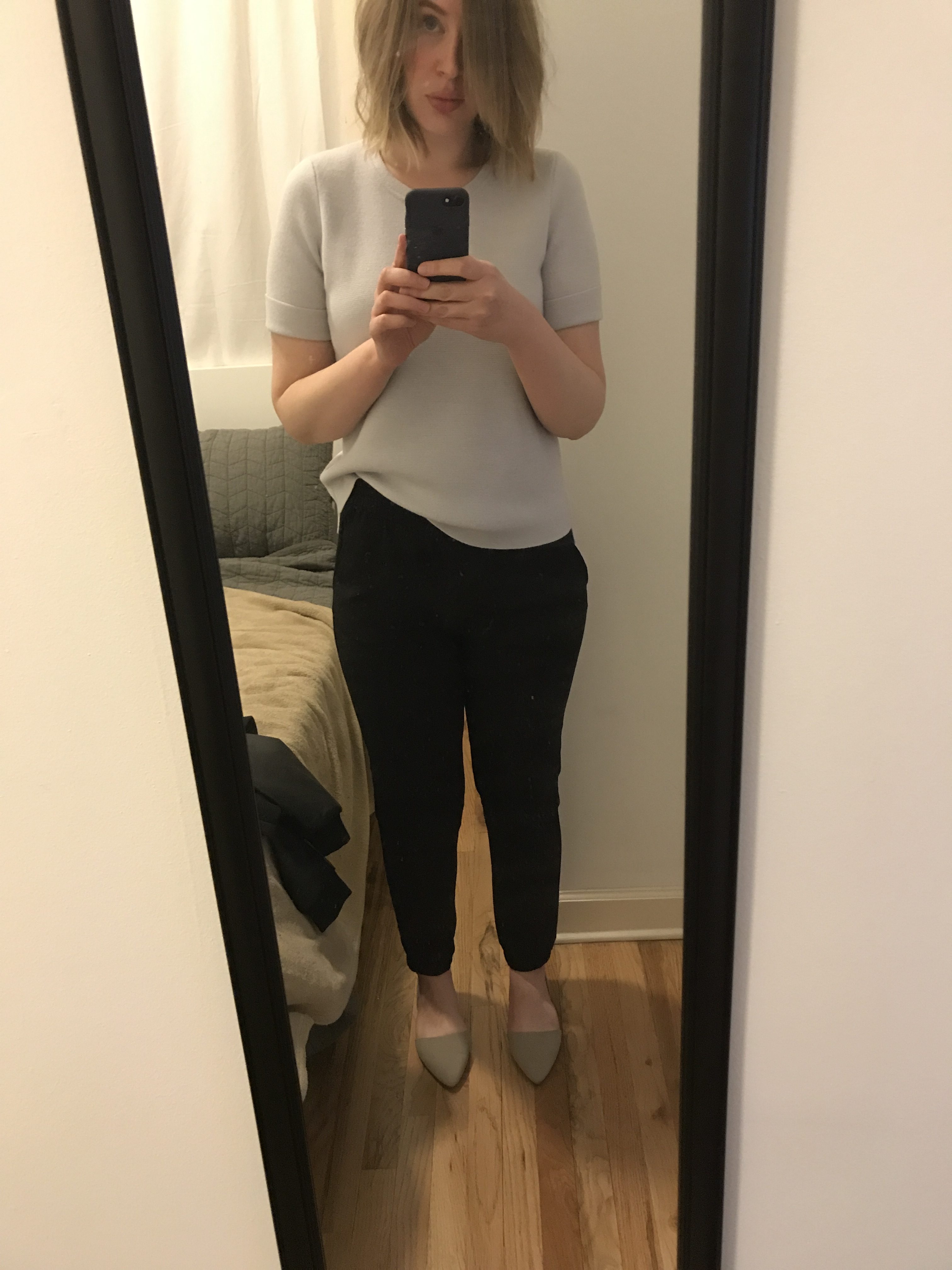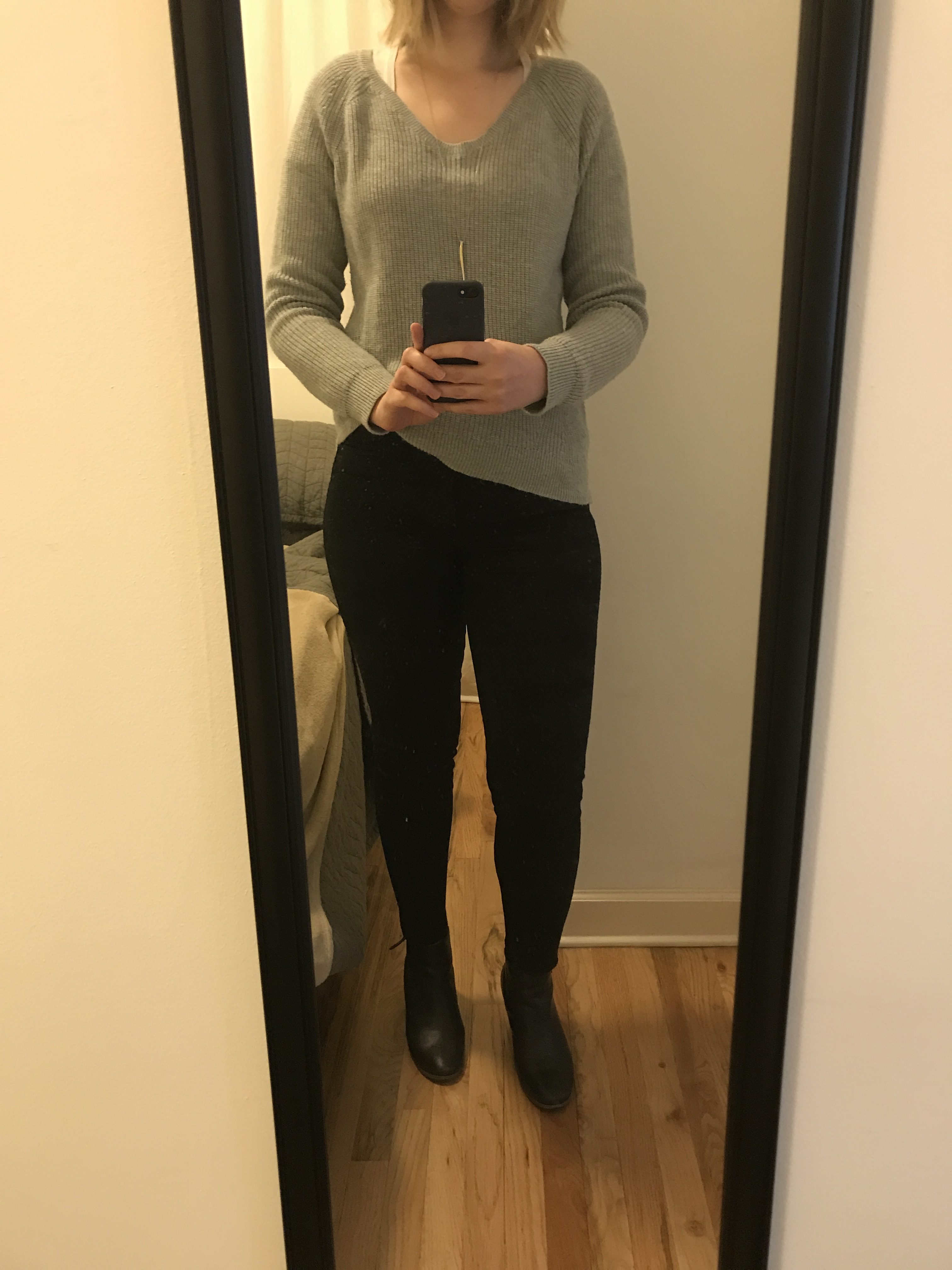 After the two weeks are up, there's a questionnaire that helps you identify outfit patterns and dig in to your biggest hurdles and motivations. The author then asks you to reflect on your answers and come up with a few personalized goals that will set the course for how to move forward. I had to really spend some time with these questions and they did a great job of helping me understand why I dress the way that I do and where I should be focusing my efforts.
IN UX DESIGN, WE CALL THIS THE DISCOVERY PHASE
In design, you should always begin with a discovery phase like this where you focus on getting to know the user or subject. Similar to documenting outfits and filling out a questionnaire, designers may use ethnographic observation, diary studies, and/or an in-depth interview to better understand current behaviors, preferences, and underlying needs. Through analysis of this research, designers are then able to glean insights, identify opportunity areas, and develop design goals and principles that will shape their design approach
STEP 2: EXPLORING OPTIONS AND SEEING WHAT STICKS
After learning what I needed to work on and creating my style goals, my next task was to look for outfit inspiration. My objective was to find outfits, individual pieces, and style vibes that appeal to me, and then identify patterns in the images I selected. Clearly, I'm drawn to long layers and a whole lot of neutrals.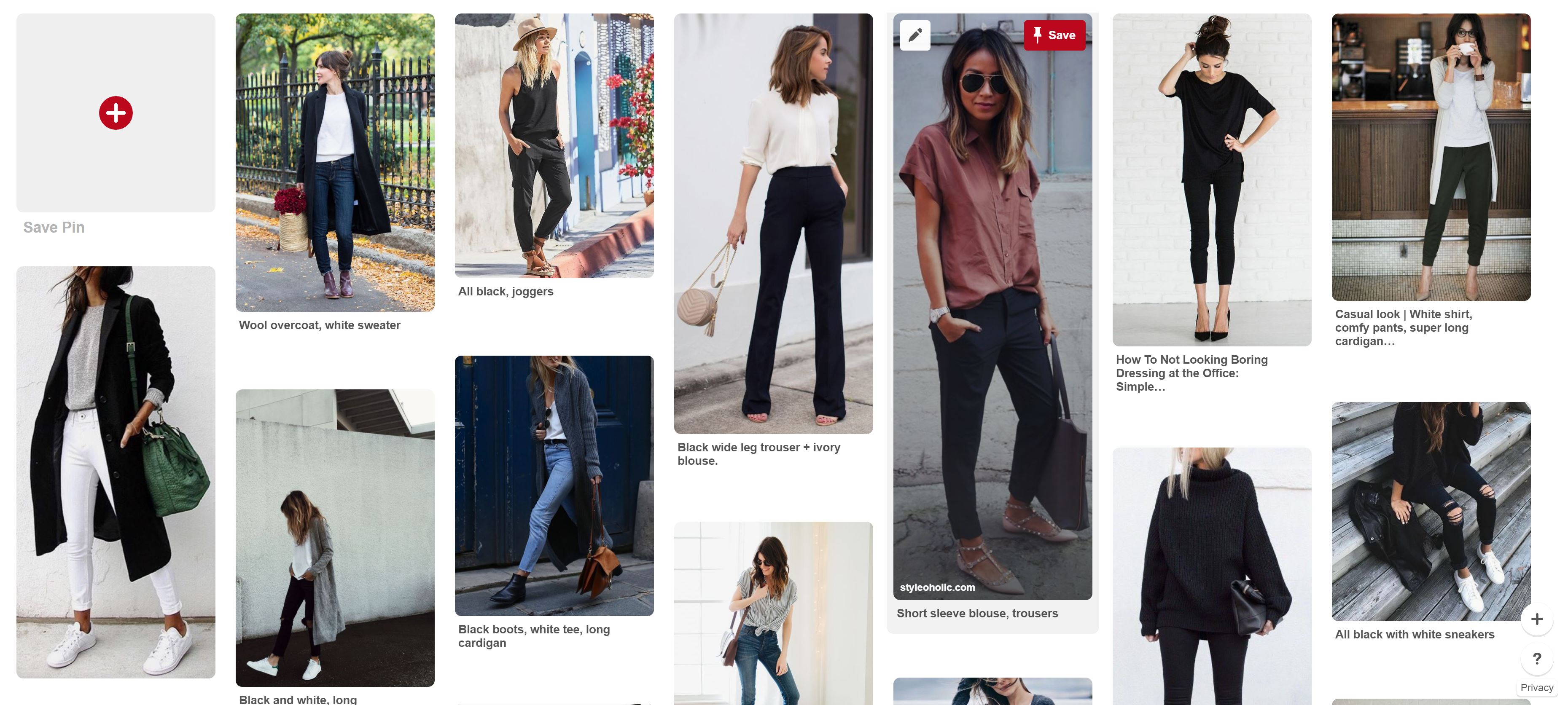 My style inspiration board.
IN UX DESIGN, WE CALL THIS CREATING A MOOD BOARD
Gathering inspiration is also a common step in many creative processes, which the author acknowledges. Many designers will search for best practices and ways that others have addressed similar problems to help spark ideas. Diving into specific interaction patterns, organizational layouts, and color palettes can also help inspire and guide a designer's approach.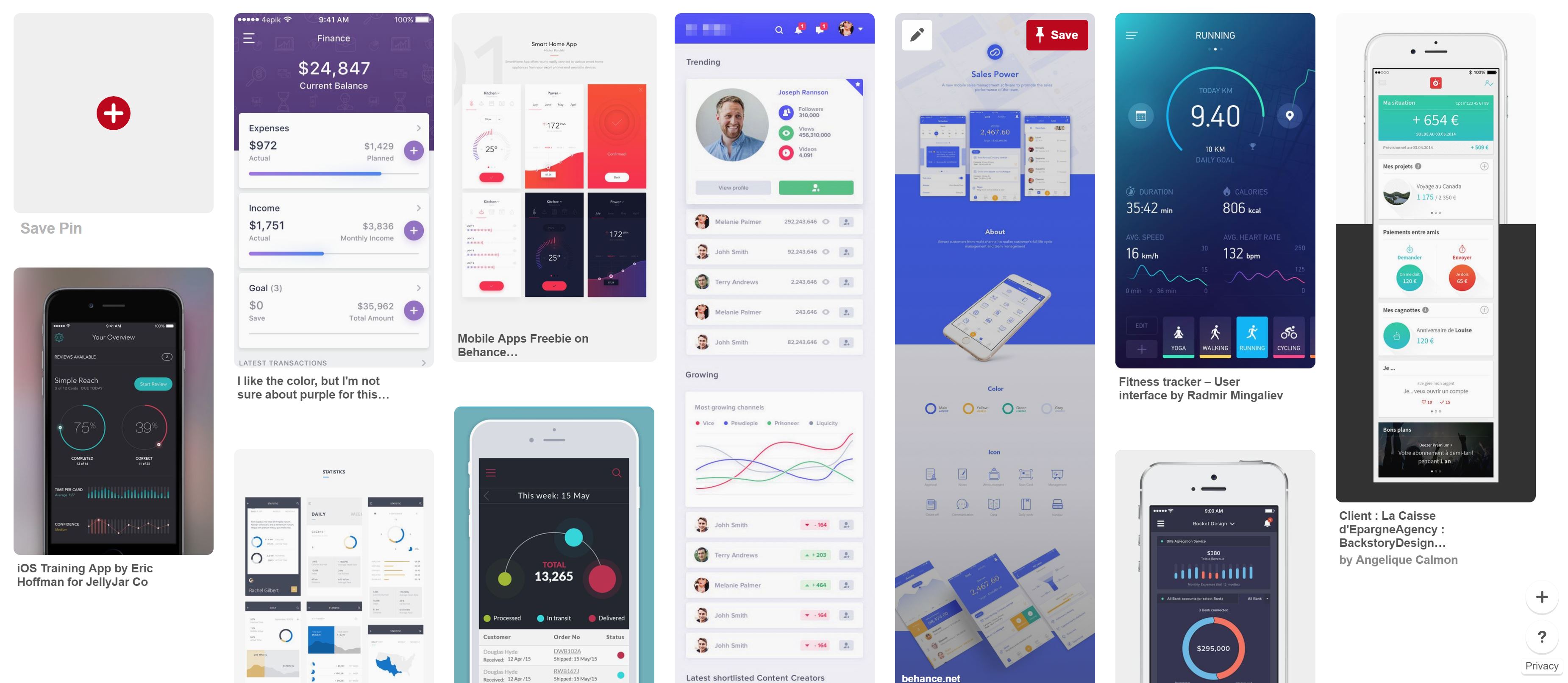 An inspiration board I put together when designing a mobile dashboard.
Next, I needed to make my style ideas tangible by getting into a store and trying things on, without the expectation of buying anything. The goal here was to experiment with the aesthetic I had come up with and differentiate between what I liked in theory and what I actually liked on me. From there, I could adjust my vision to make sure I was focusing on style elements that I knew worked. This experimentation phase was a key part of the wardrobe building process, just as the ideation and prototyping phase is key to any design process.
IN UX DESIGN, WE CALL THIS IDEATION, PROTOTYPING, AND ITERATION
Ideating and prototyping are hugely important because they allow a designer to quickly get their ideas out, see what's working, and refine their approach before making any final design decisions. Trying clothes on in the store was like testing a low fidelity mockup of my wardrobe – I could try out my concepts and get immediate feedback before investing too much time, money, or effort on a solution that wouldn't be successful in the long run.
STEP 3: PUTTING IT ALL TOGETHER
After testing out my fashion hypotheses, the next step was to create a detailed style profile that pulled everything together. The profile was a summary of all the patterns, colors, silhouettes, and materials I had identified as elements of my style throughout the process.
IN UX DESIGN, WE CALL THIS CREATING A STYLE GUIDE FOR IMPLEMENTATION
Designers will often create similar profiles as a design is developed, in the form of a style guide or pattern library. These are documentations of the agreed upon visual language, including when and how to correctly use different colors, typography, iconography, and interaction patterns. Style guides help maintain consistency for products because anyone working on the design can refer to them when making design decisions.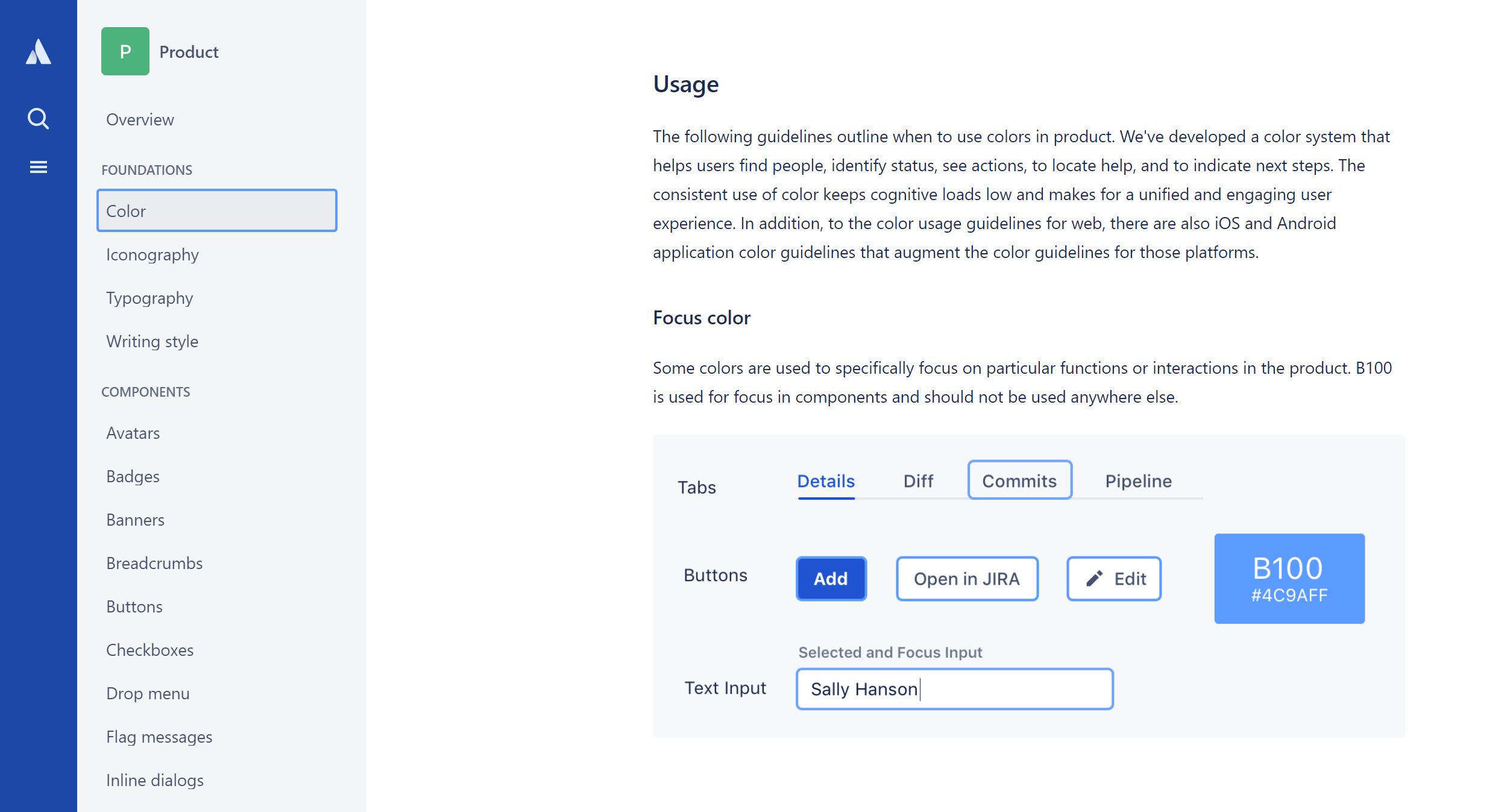 Now that I had my guide, it was finally time to start clearing out and rebuilding my wardrobe. Step one was to go through my current closet and assess each item based on how well it fit my new style guidelines. In the design process, this is similar to a content audit or heuristic evaluation where a designer analyzes the current state of a product to identify high and low points of the experience.
From there, I could determine where the biggest gaps and under-represented areas of my wardrobe were and create a prioritized roadmap to help me tackle my wardrobe overhaul one step at a time.
STEP 4: ADAPTING AND EVOLVING OVER TIME
Because life and personal style aren't static, the last few chapters of the book cover how to continue making smart clothing decisions and updating your wardrobe over time. After all, it would be a shame to do all that work and not know how to move forward with it.
IN UX DESIGN, WE CALL THIS HAVING AN EXPERIENCE STRATEGY
In design, creating an experience strategy helps mitigate the lack of direction that can occur after the initial design is developed. Experience strategies outline design principles and a long-term vision that ensure future design decisions are rooted in a strategic vision and not made arbitrarily.
In the end, it turned out that I had the necessary skills to curate my closet all along. I may not have learned any new techniques, but it did make me think about how I can apply design processes to other challenges in my everyday life. Next on my list? Figuring out how to stop hitting the snooze button.